Junior Members Association News Archive
---
August 2020
Dear Junior Members,
Due to the pandemic, the upcoming EAACI meetings are going to be digital. Do not miss the opportunity to attend them safely from your home/working place!
The International Severe Asthma Forum (ISAF) Digital 2020 is a focused meeting that covers aspects of severe asthma going from basic immunologic pathways to the latest biological therapies. It will take place on October 24. Junior Members are exempted from registration fees and abstract submission is still open. Click
here
for more information.
The Food Allergy and Anaphylaxis Meeting (FAAM) will be held in conjunction with the European Consortium on Application of Flow Cytometry in Allergy (EuroBAT). The FAAM–EuroBAT digital 2020 will take place from October 16 to 17. This joint meeting will cover the the latest clinical and scientific findings on food allergy and anaphylaxis, and the application of BAT in food allergy, drug allergy as well as other mixed topics plus. You can submit your abstract until August 20 and registration fee for Junior Members is reduced to 50 euros. Click
here
for more information.
Enjoy the EAACI digital meetings!
Kind regards,
The EAACI JM board.
---
April 2020
The compendium answering 150 questions on SARS-CoV-2 and COVID-19: a JMA-Allergy collaboration
The collaboration between the JMA and Allergy has been invigorated, particularly since Prof. Cezmi A. Akdis became the Editor-in-Chief. The latest joint effort, which included a total of 42 scientists and physicians, has yielded a timely compendium answering 150 questions on SARS-CoV-2 and COVID-19. The article is structured in questions formulated by JMs and answers provided by senior EAACI members and experts in the field and supported by more than 300 references. The article represents a fruitful sharing of knowledge between young and senior clinicians and scientists, outlining a complete and practical overview regarding SARS-CoV-2 infection, COVID-19 and allergic diseases. Specifically, the main areas covered include immunology, virology, diagnosis, treatments, clinical trials, drug discovery, vaccine development, management of patients with allergic disease and asthma, and epidemiology. The article, recently accepted for publication in Allergy, can be downloaded
here
.
---
EAACI Annual Congress 2020 goes digital
The EAACI Annual Congress 2020 was fully digital due to the COVID-19 pandemic. While staying safe at home, we had the opportunity to attend to high-quality scientific talks including keynotes, state-of-the-art and industry symposia, and oral and poster presentations.
Most of the congress scientific content can be accessed, by those who had registered, through the EAACI Digital Congress 2020 platform for 6 months by clicking
here
.
For all of those who were not registered, the content will be available in the upcoming weeks in the form of thematic packages and can be purchased at the EAACI Media Library.
The aim of the EAACI congress is to share the latest scientific and medical advances in allergy. Do not miss the opportunity to still join the digital EAACI Annual Congress 2020!
Best regards,
The JMA
---
February 2020
Letter to the JMs
The EAACI Annual Congress, which will be held in London this year, is coming up! All JMs have the chance of gaining a travel grant consisting of up to €500 to cover travel expenses related to the EAACI Annual Congress.
We have launched a quiz on the EAACI website: it is time to test your knowledge on allergy, immunology and… on our Academy! A winner is selected every month (2 in April) and the quiz is already available so, click
here
and do not miss the opportunity to win!
We look forward to greeting you in London!
The Junior Member Assembly Board
---
New Year? New News!
The ongoing collaboration between EAACI Junior Members and ERS (European Respiratory Society) Early Career Members has yielded a relevant Allergy publication: "The need for clean air: The way air pollution and climate change affect allergic rhinitis and asthma".
It explains the correlation between air pollution and climate change. In addition, it discusses the implementation of allergic rhinitis and/or asthma and points out the policy adjustments and lifestyle changes necessary to mitigate their deleterious effects.
Aiming to read more and more articles like this, we invite you to enhance the collaboration between Junior Members and different scientific societies. You can read this article
here.
---
January 2020
Collaboration between Allergy and JMA: "Groundbreaking Discoveries in Immunology"
The JMA has been collaborating with the journal Allergy, especially since Dr. Cezmi Akdis became Editor-in-Chief. This partnership has yielded a new section for Allergy: "Groundbreaking Discoveries in Immunology". The aim is to discuss novel concepts in immunology (published in top-tier journals) through original and creative pieces. One issue will be published every month including a graphical abstract created by Dr. Anna Globinska (Graphics Editor of Allergy).
The JMA will welcome other JMs to join this initiative, applying themselves as authors, recommending articles of interest or suggesting improvements. Dr. Rodrigo Jiménez-Saiz (JM Representative of the Immunology Section) is the author of the first issue, published last month, focusing on the alternative pathway (IgG-neutrophil-mediated) of drug-induced anaphylaxis in humans (
here
).
We hope that this section will be of interest to the Allergy audience, particularly for JMs, and we would like to invite all of you to stay tuned for the latest updates.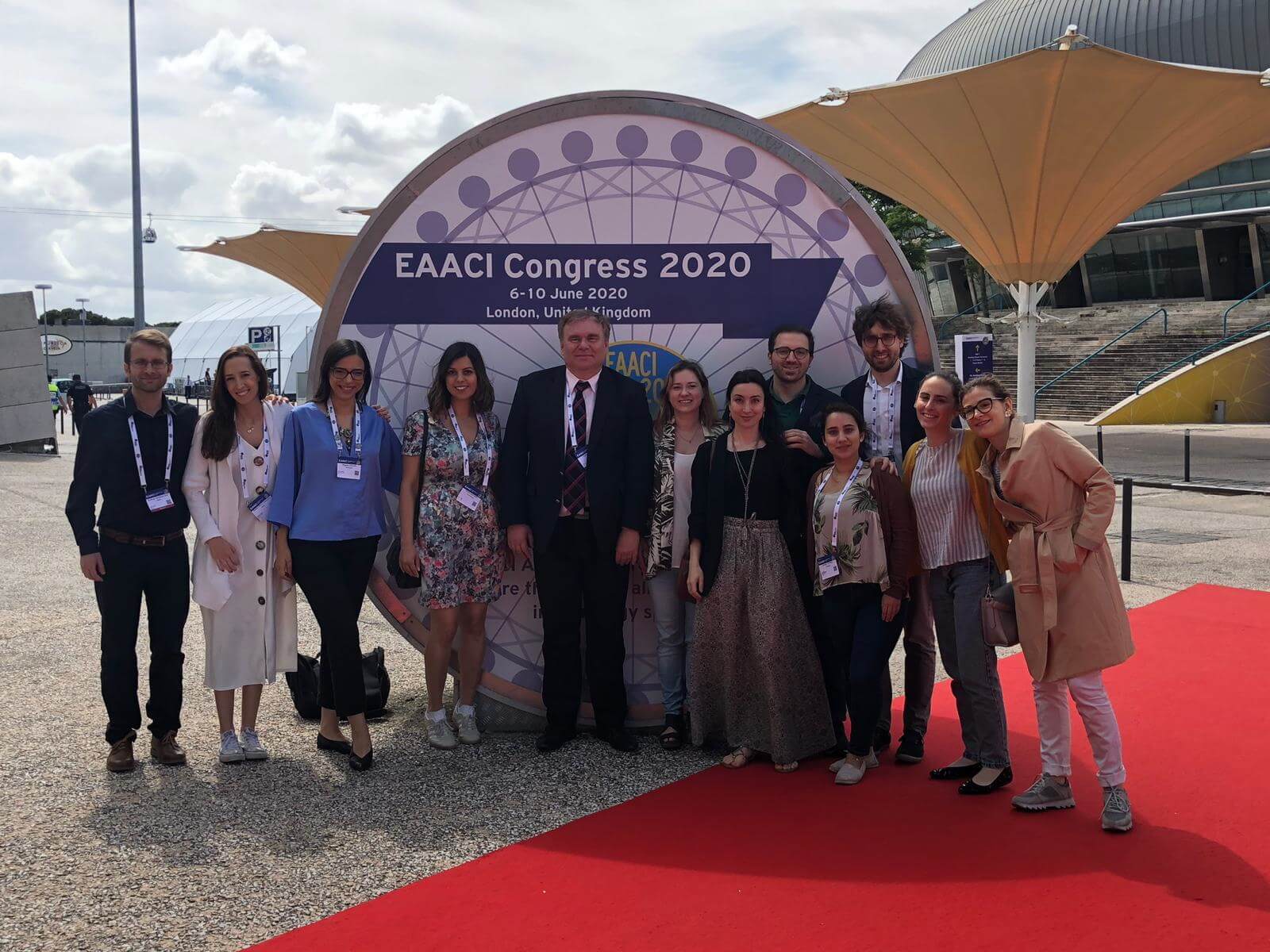 Image: JMA and Marek Jutel, EAACI President, at the 2019 EAACI Congress in Lisbon
---
Meet a New JM Representative
Dr. Mattia Giovannini was elected JM Representative of the Allergen Immunotherapy Interest Group (IG). He is a Pediatric Resident at Anna Meyer Children's University Hospital in Florence (Italy). This is a third-level Italian reference institution for pediatric health care and scientific research. He has spent a part of his training at King's College (UK) and at the Boston Children's Hospital (USA).

Dr. Giovannini works in the Allergy Unit led by Dr. Novembre with Drs. Mori (Drug Allergy IG member), Barni (Food Allergy IG member), Liccioli and Mugnaini (Consultants) and Sarti and Biagioni (Pediatric Residents). The team provides specialized management to children with atopic eczema and respiratory, food, latex, drug or insect sting allergy. The Allergy Unit is also very committed to scientific research, with many ongoing projects, especially in the drug, food allergy and immunomodulation fields.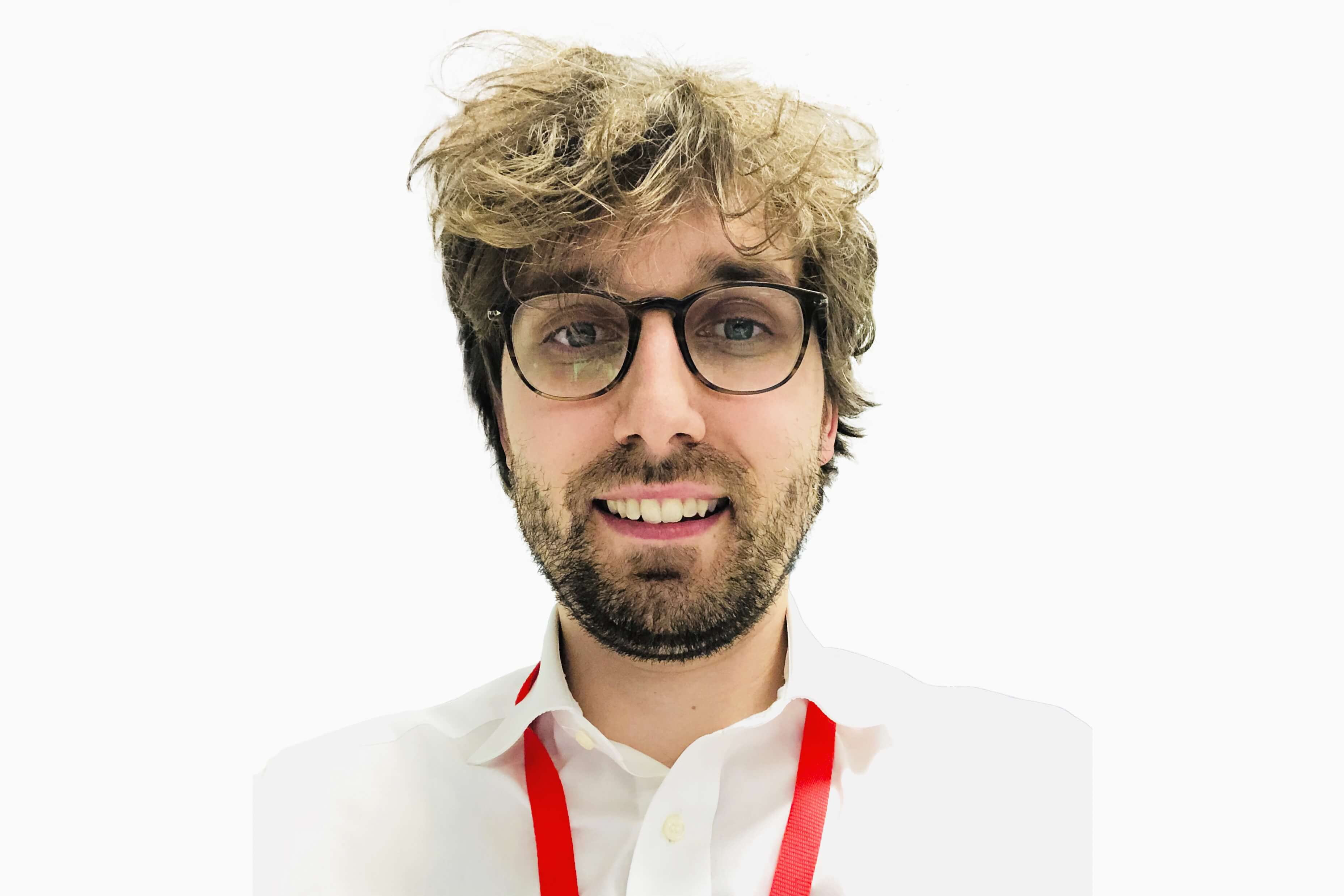 Image: Dr. Mattia Giovannini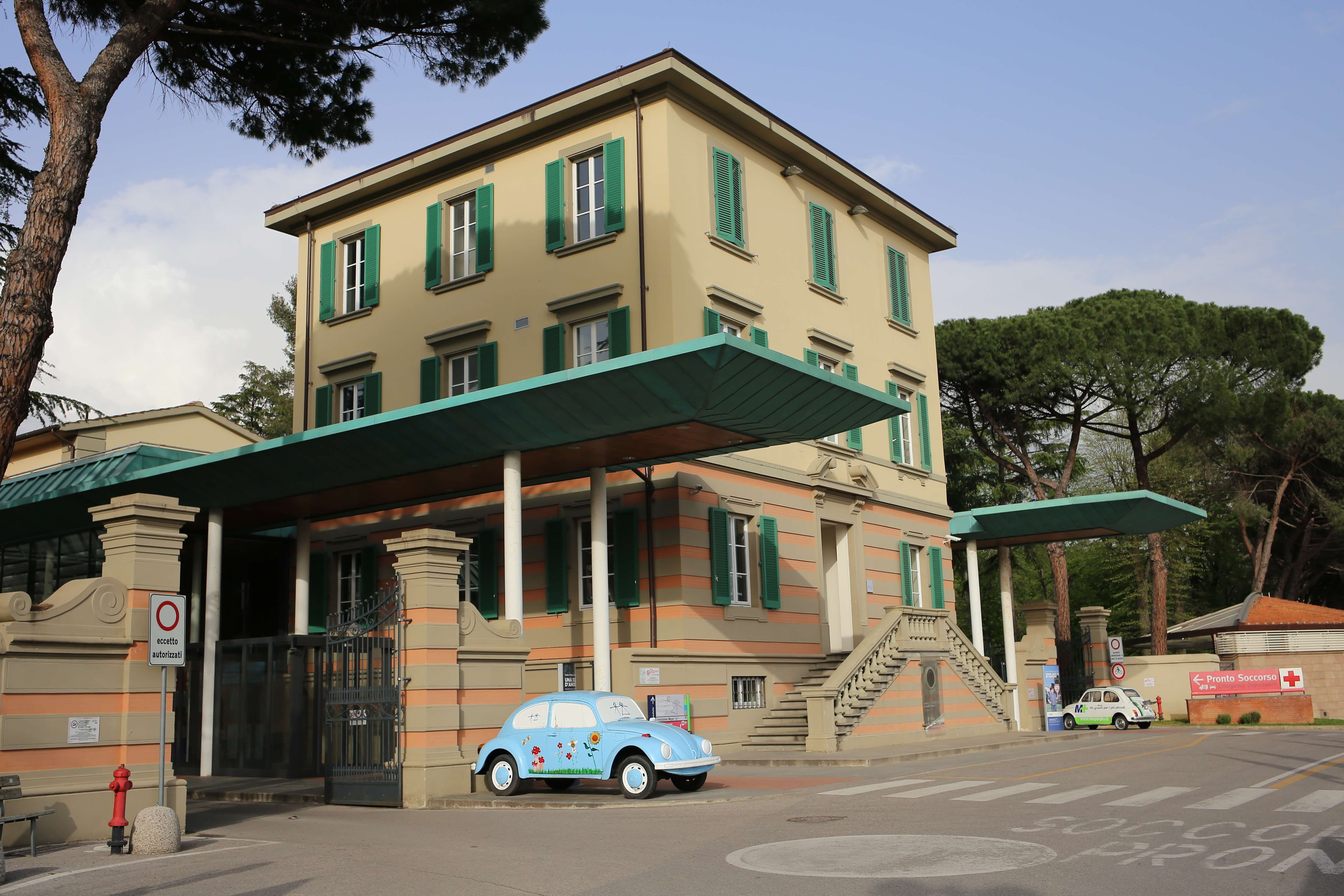 Image: Dr. Novembre´s team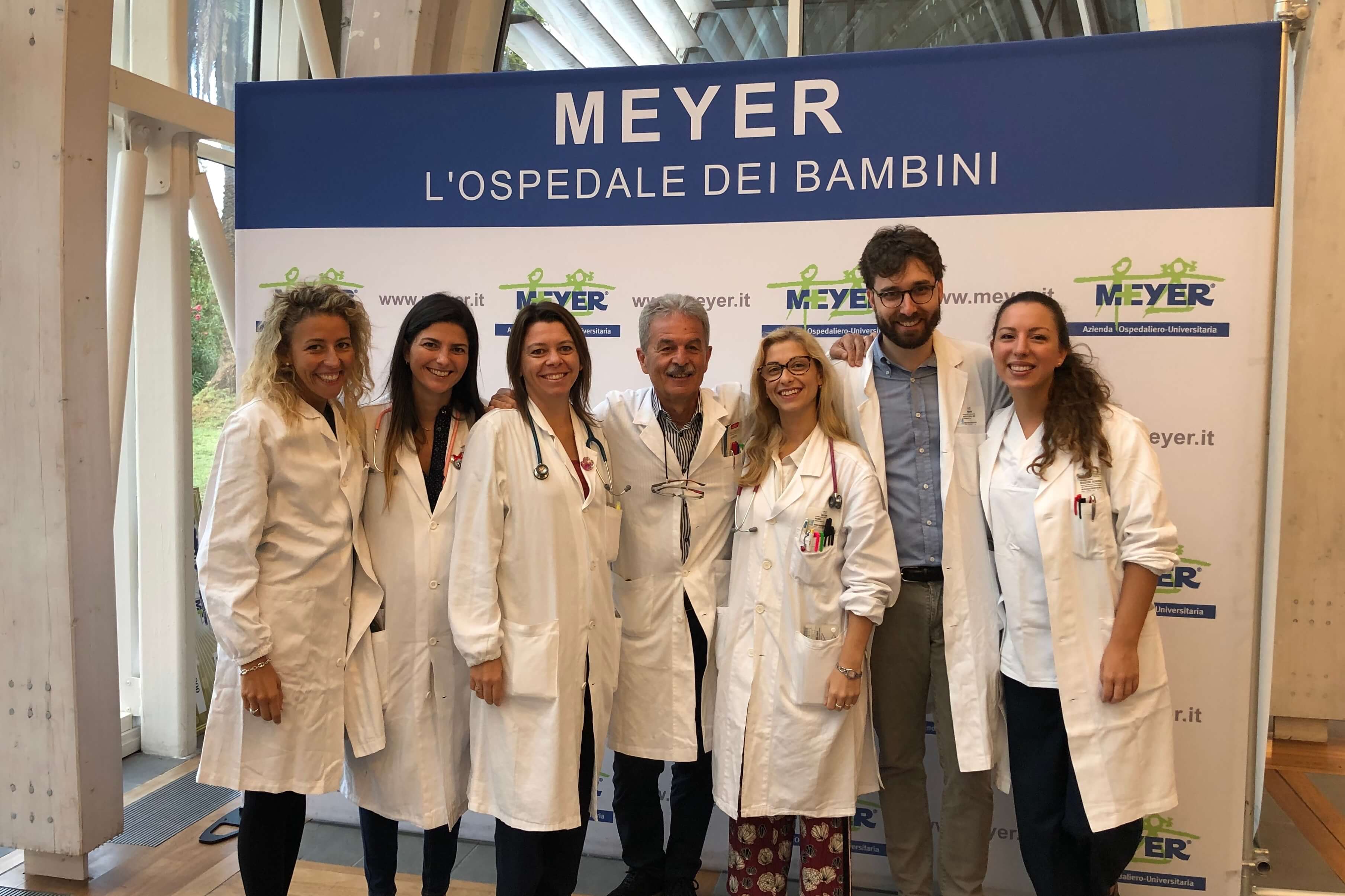 Image: Anna Meyer Children's University Hospital
---
December 2019
EAACI Junior Members Representatives at ISMA 2019
The 8th edition of the International Symposium on Molecular Allergology (ISMA) took place last November in Amsterdam. The venue gathered international physicians and researchers from all over the world, whom contributed discussing the application of allergen molecules in the field of allergy diagnosis and immunotherapy.

EAACI JM Board Representatives attended ISMA and promoted the interaction between Junior Members. Indeed, Drs. Leticia de las Vecillas (Allergy Diagnosis & Systems Medicine IG JM Representative) and Mattia Giovannini (Allergen Immunotherapy IG JM Representative), organized the JM Social Event, which was very enjoyable. JMs at ISMA were proactive with poster and oral communications as well as having insightful discussions with participants.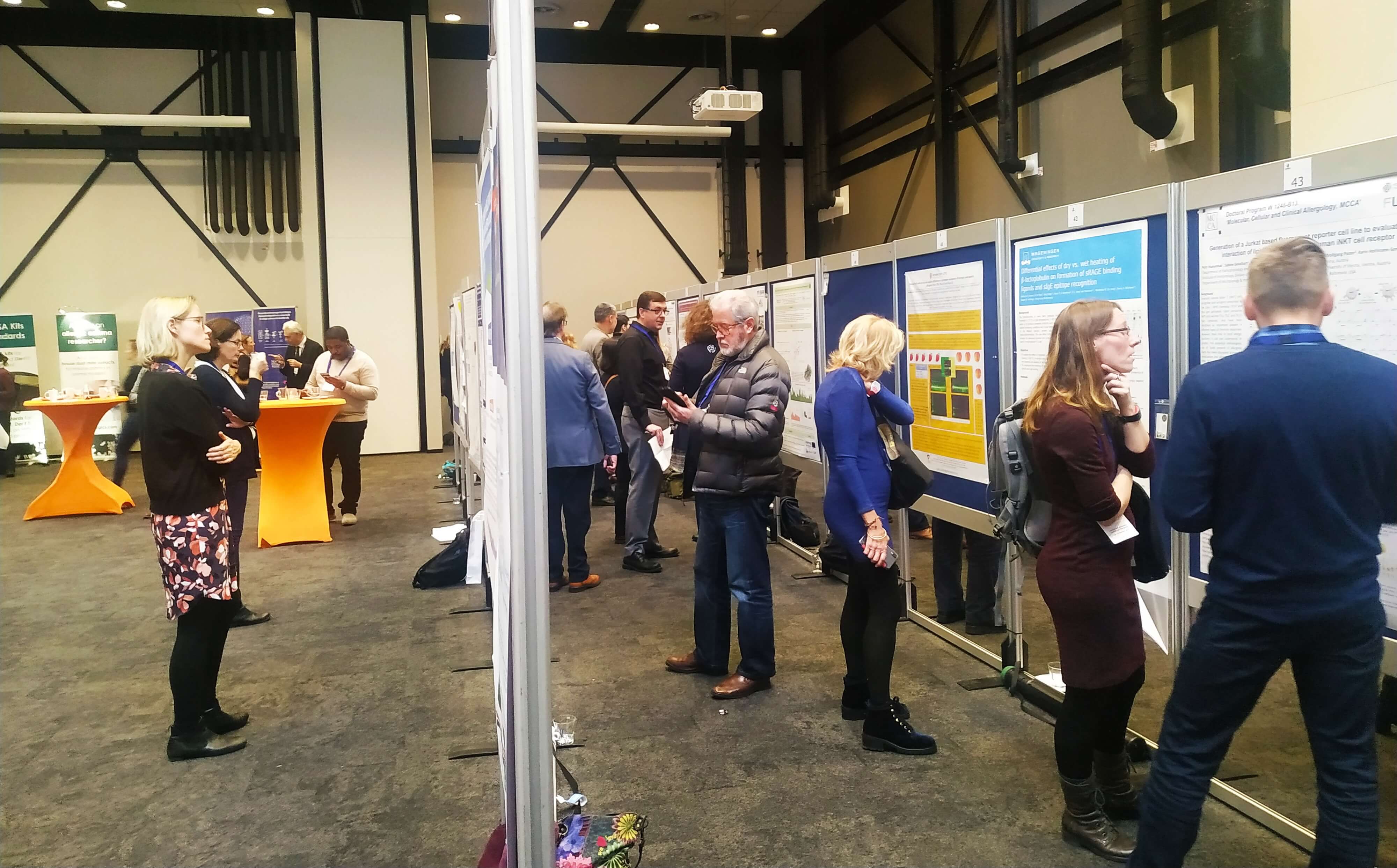 Image: Poster session at ISMA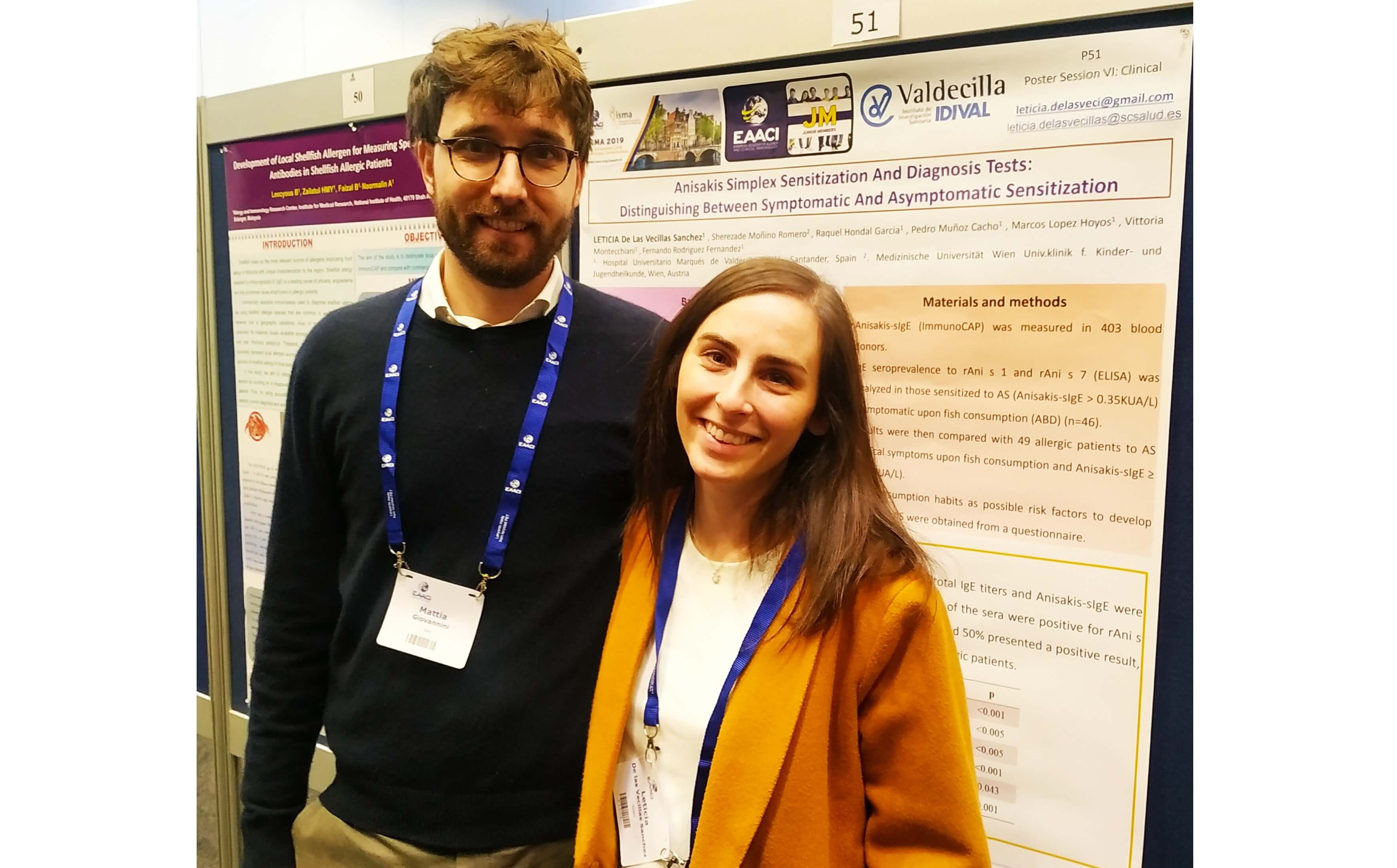 Image: Drs. Giovannini and De las Vecillas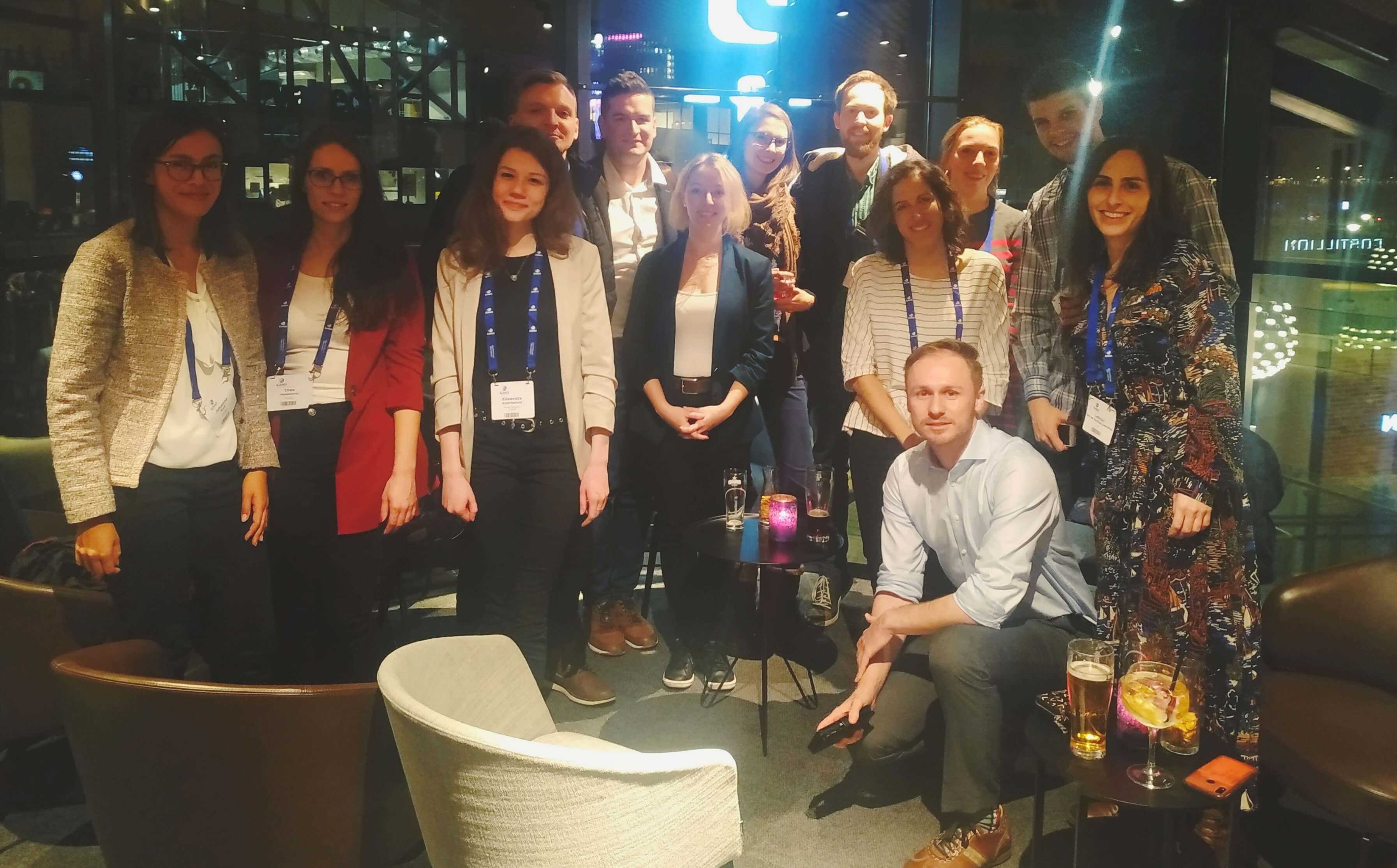 Image: JM social event at ISMA
---
EAACI Food Allergy School Paris
The latest EAACI Food Allergy School took place in Paris last December. The event was attended by more than 100 participants from 38 countries; 39 abstracts were received, of which 7 were presented as oral communications. EAACI JMs had the opportunity to learn about the latest trends and novelties in food allergy.

The Food Allergy School included sessions on epidemiology and diagnosis of food allergy, pathophysiology of eosinophilic oesophagitis and non-IgE mediated food allergies, medical and dietary management of food allergies, and future therapeutic approaches for food allergy. Additionally, during interactive workshops different topics were discussed and clinical cases were presented, leading to interactive conversations and brainstorming.

Our EAACI JM Board Representatives, Drs. Beatriz Moya (Food Allergy Interest Group), Burcin Beken (Paediatrics Section), and Alessandra Arcolaci (Drug Allergy Interest Group) attended the school and had the opportunity, with other JMs, to collaborate and share ideas with experts from all over the world.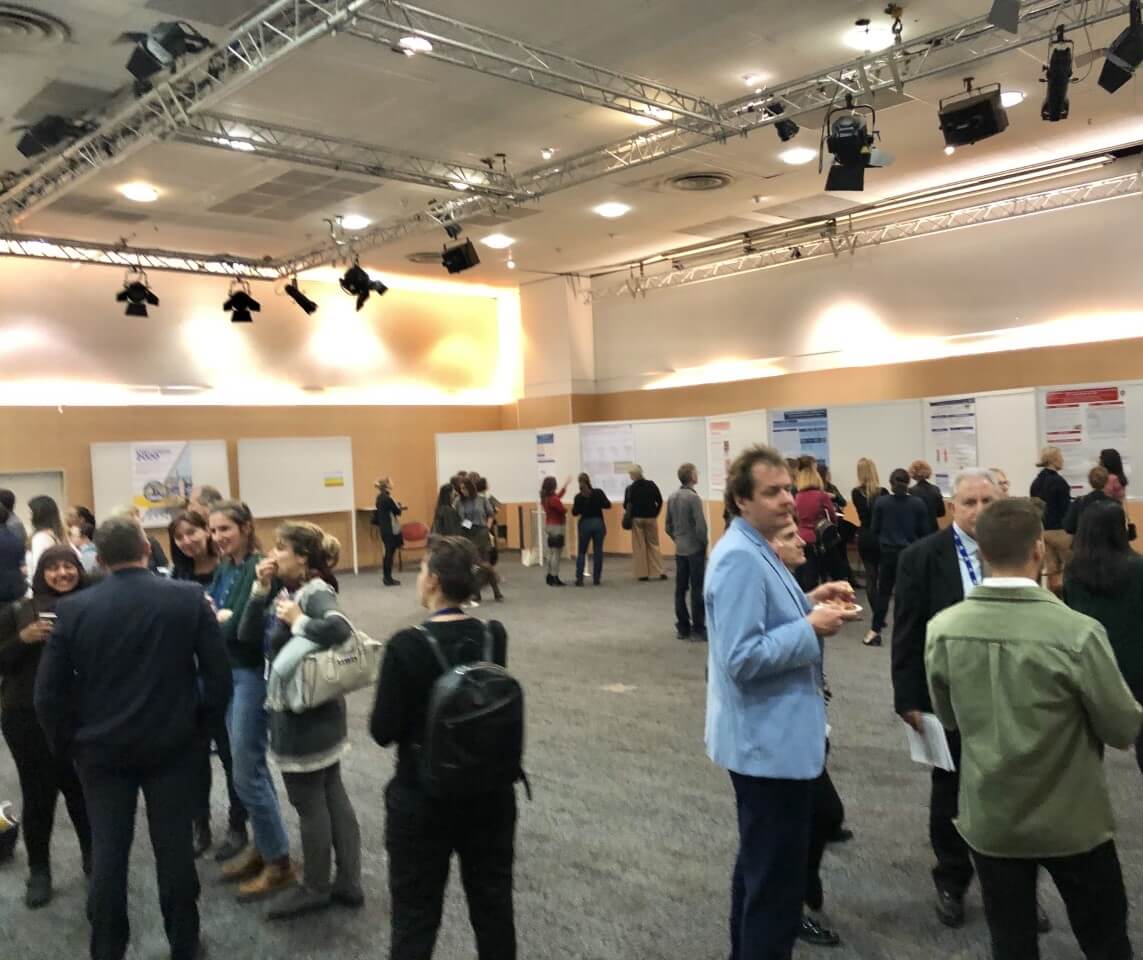 Image: Poster session at the Food Allergy School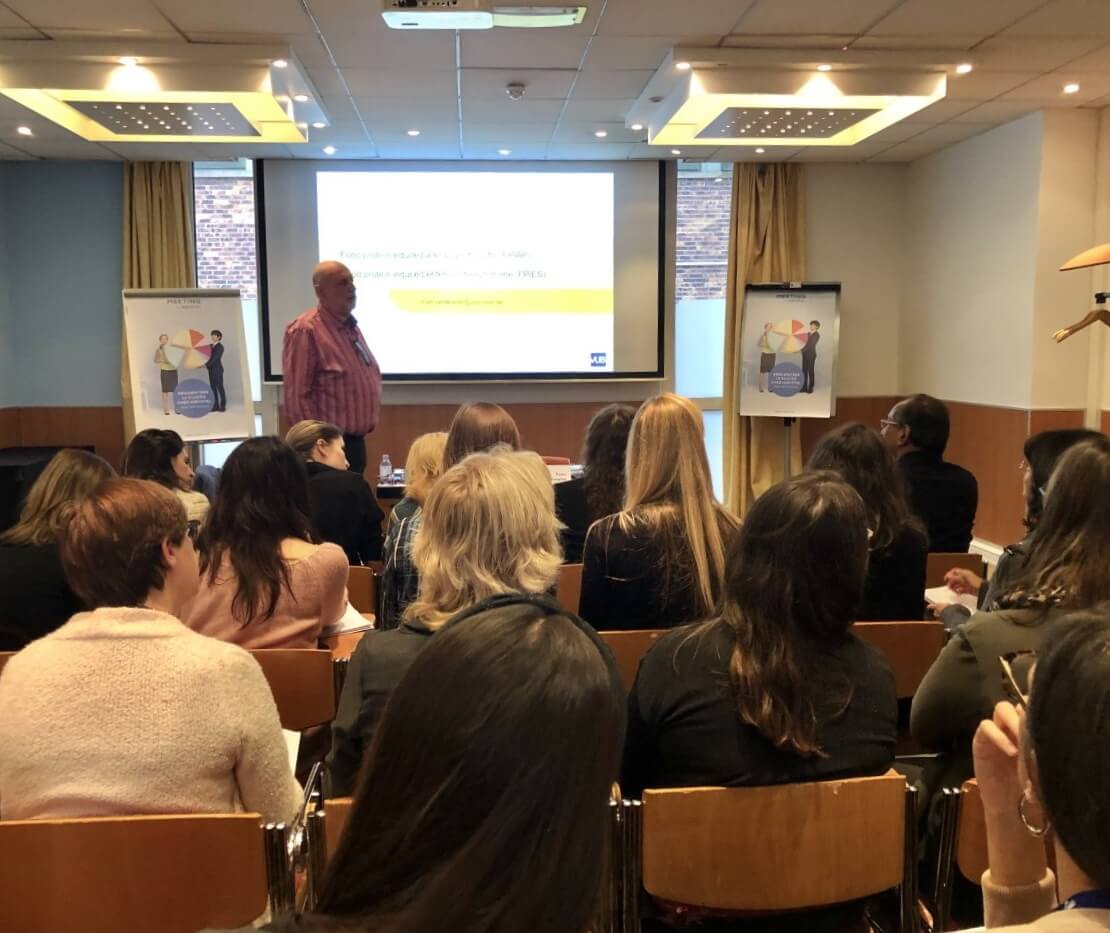 Image: Clinical case discussion at the Food Allergy School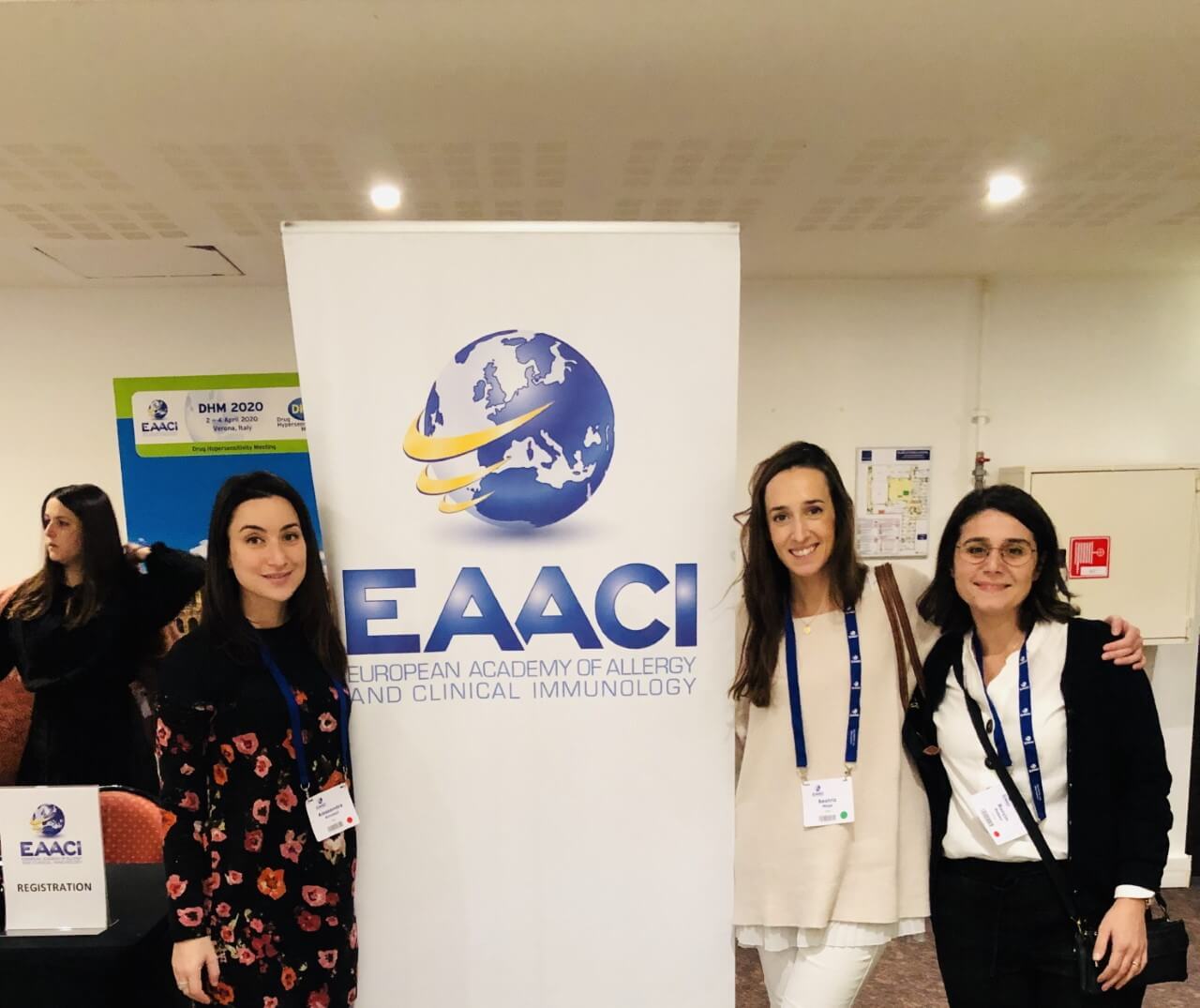 Image: Drs. Arcolaci, Moya and Beken (from left to right) at the Food Allergy School
---
01 November 2019
Kranoyarsk Science Centre (Krasnoyarsk, Russia)
Dr. Anna Barilo is a senior scientist in the Clinical Pathophysiology lab at the Krasnoyarsk Science Centre. This research centre belongs to the Siberian Branch of the Russian Academy of Science (Scientific Research Institute of Medical Problems of the North).

Her laboratory is equipped with several flow cytometers and microscopes that allow her team to perform a wide range of cytological techniques. Dr. Barilo´s research focus is on the clinical, immunological and genetic features of immune disorders such as psoriasis and psoriatic arthritis. She is particularly interested in the identification of markers of disease progression in psoriasis and psoriatic arthritis.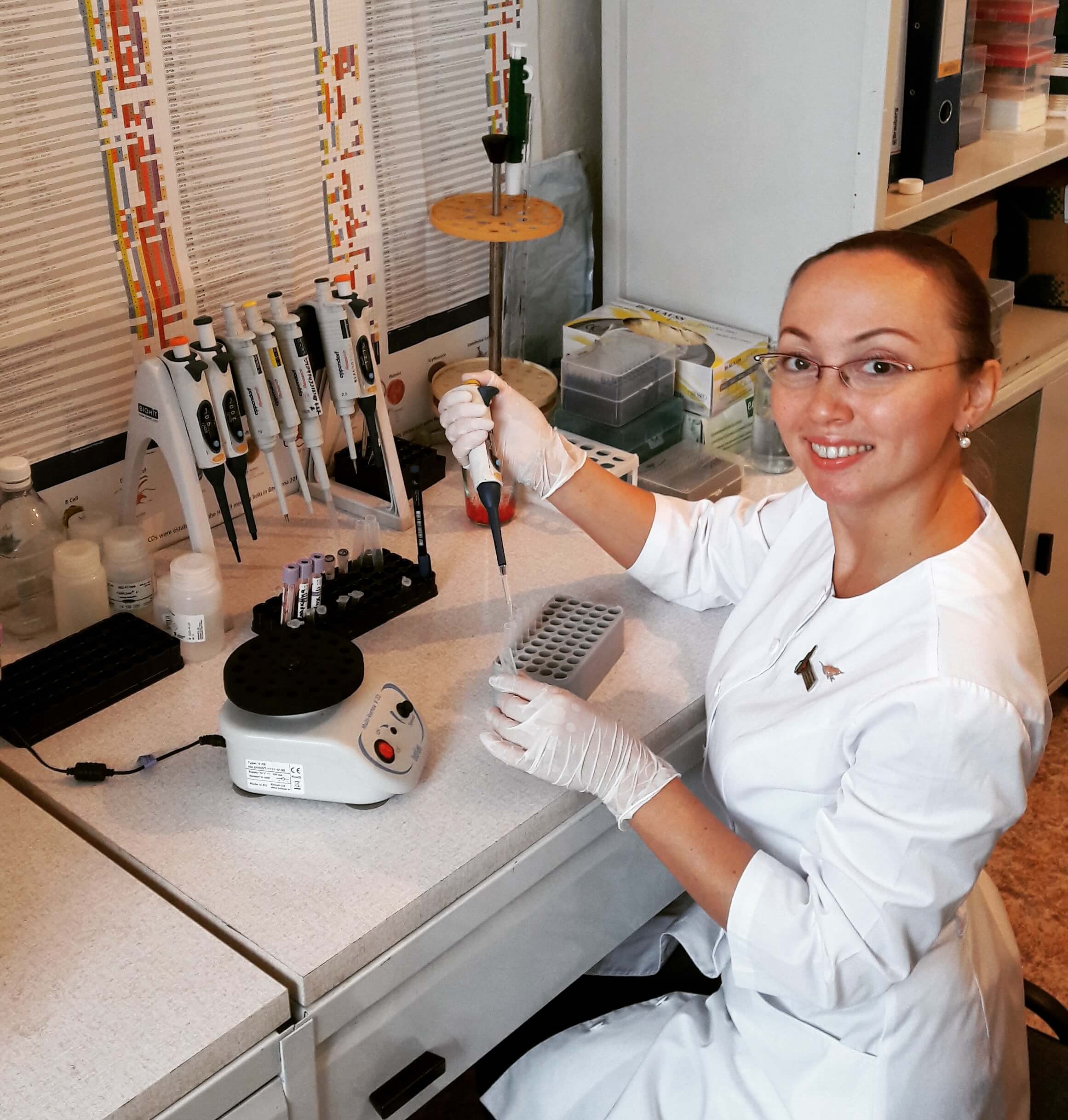 Image: Dr. Barilo at the Krasnoyarsk Science Centre.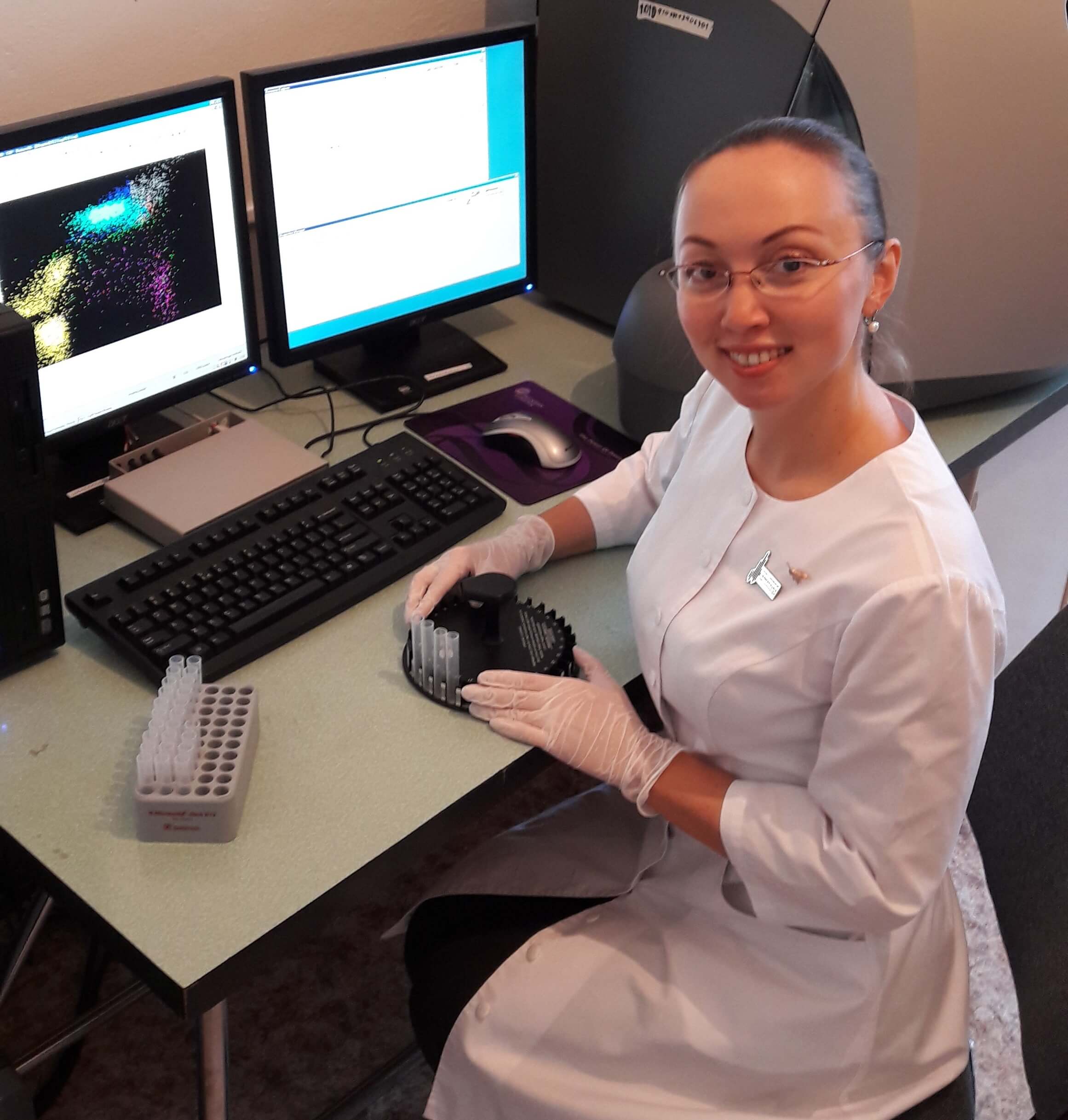 ---
JM representatives attended the ERS meeting in Madrid!
Recently, the annual meeting of the European Respiratory Society (ERS) took place in Madrid (Spain). It is the most attended European congress on respiratory tract diseases. Our JM representatives Dr. Alessandra Arcolaci (Drug Allergy interest group), Dr. Cristina Boccabella (Asthma section) and Dr. Ibón Eguíluz Gracia (past JMA chair) were there. They discussed with the ERS JM representatives, in a friendly and productive joint meeting, about how to improve the collaboration between the JMs of the ERS and EAACI... work in progress!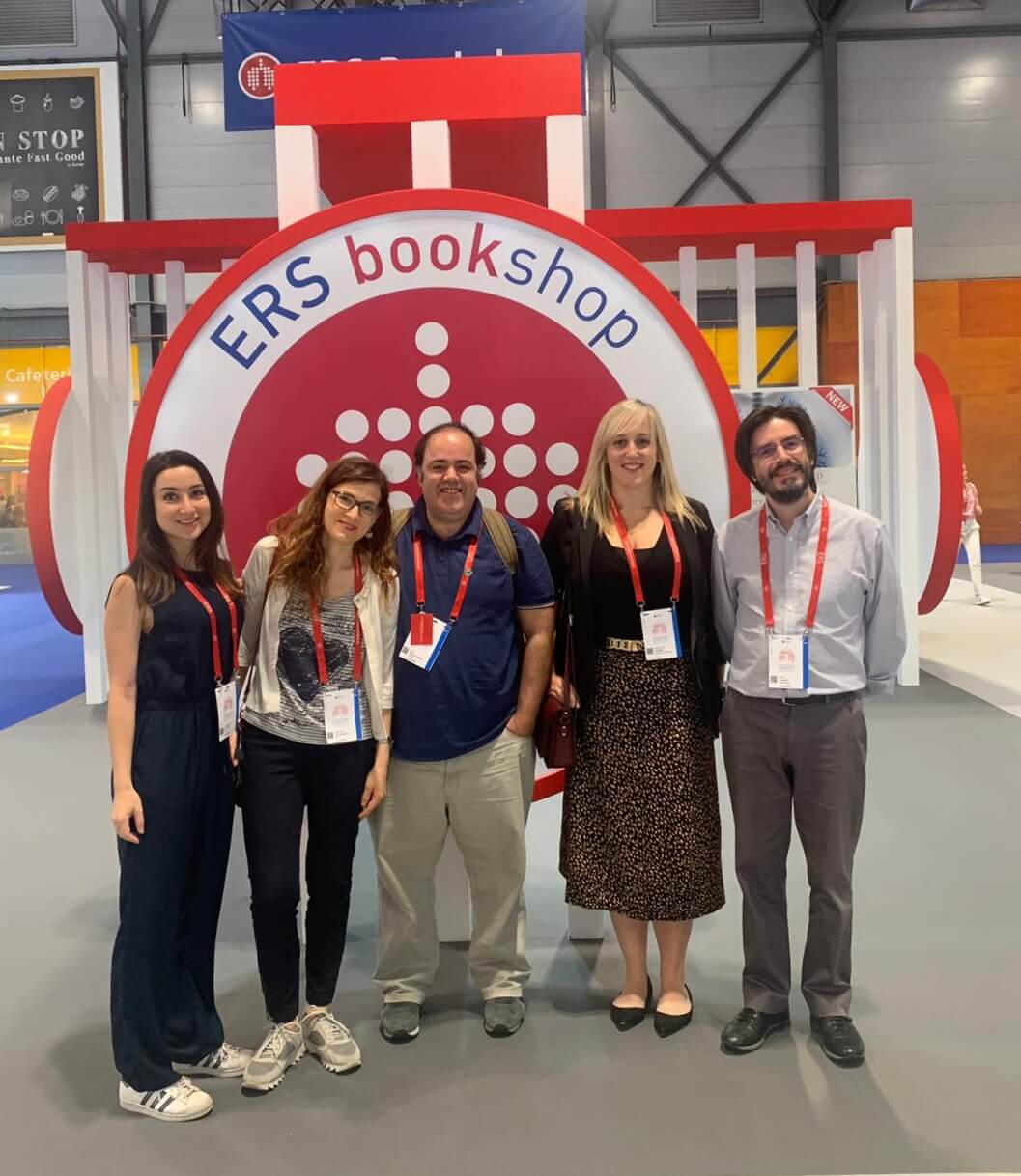 Image: JMs from EAACI and ERS
---
13 October 2019
Department of Paediatrics at the University Hospital of Ioannina, Greece
Dr. Maria Kostaras is a resident of paediatrics at the University Hospital of Ioannina. The head of her department is Dr. Sophia Tsabouri, who is also the chair of the Greek Paediatric Allergy Society. The outpatient and inpatient services provide treatment to allergic patients within a wide region of Northwest Greece. They perform a number of medical techniques including skin tests (skin prick tests and atopy patch tests), blood tests (CAP-RAST), spirometry, FeNo, oral food challenges, drug provocation tests and immunotherapy.

Dr. Kostaras is also a PhD student in the field of paediatric allergy, focusing on genetics and food allergy. Specifically, she investigates epigenetic factors that affect the development of food allergy. In addition, she has participated in annual national meetings of the Greek Paediatric Allergy Society for the last two years and has shared her research findings with other scientists and clinicians.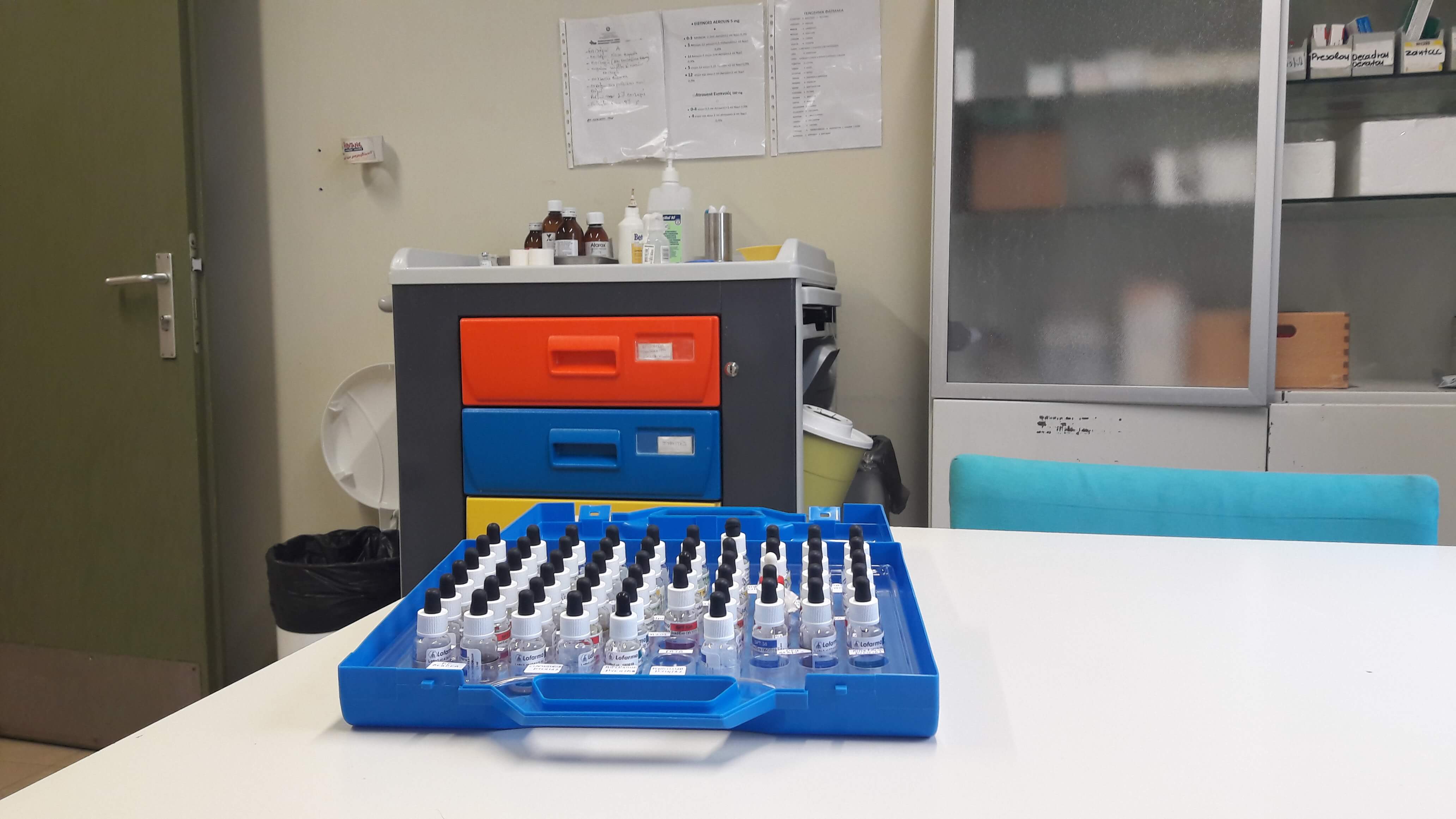 Image: Dr. Kostaras' clinic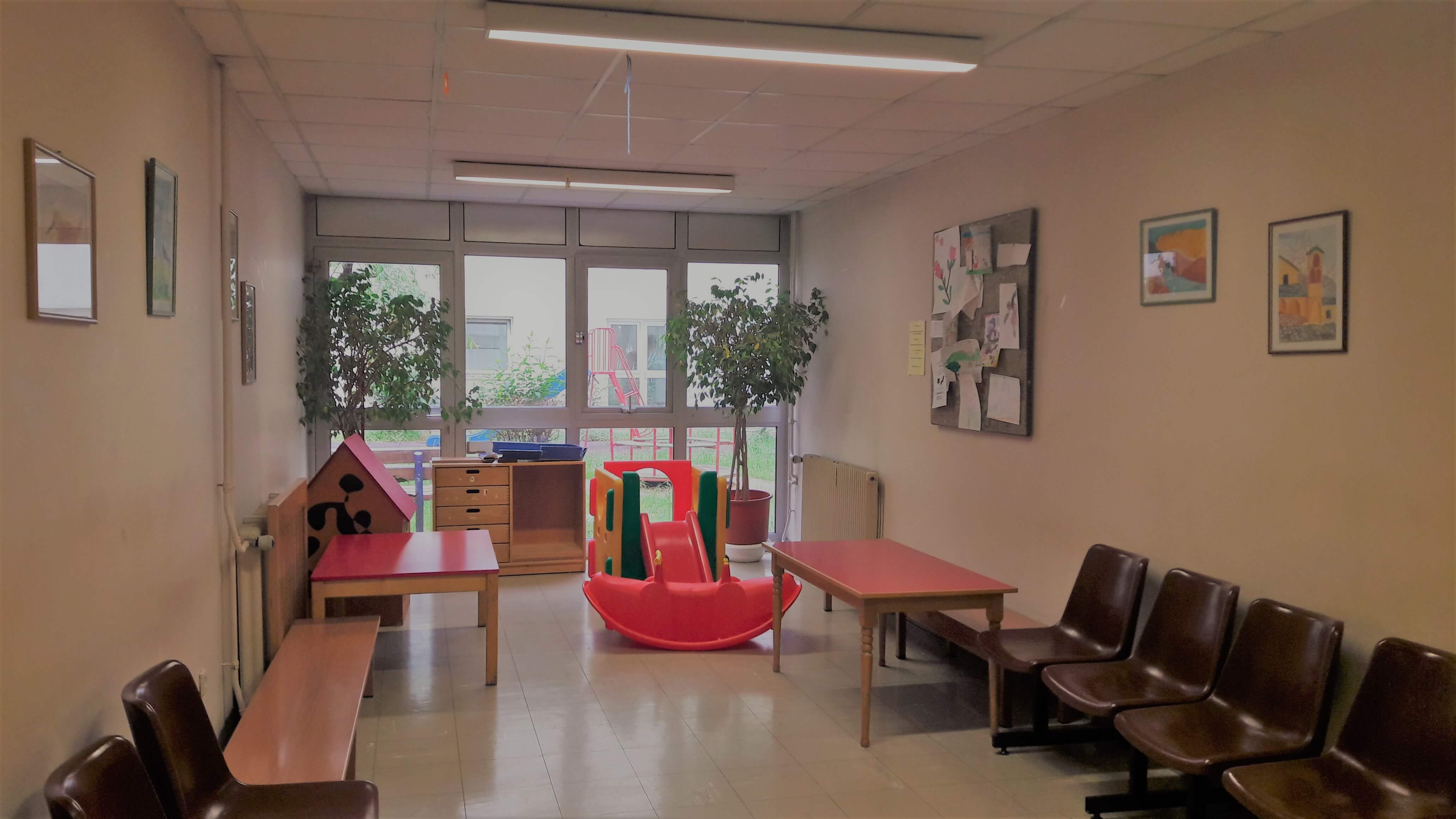 Image: Dr. Kostaras' clinic
---
EAACI JM Collaboration with the Turkish Academy of Pediatric Allergy and Asthma (CAAAD)
The JM representatives Drs. Pasquale Comberiati (JMA secretary), Ibón Eguíluz-Gracia (Past JMA chairperson) and Burcin Beken (JM Pediatric section representative) recently attended the Symposium on Novel Insights in Allergy with Young Allergists, organized by CAAAD. The symposium took place in Bursa (Turkey), with a total of 307 participants. Drs. Nihat Sapan (chair) and Şükrü Çekiç (young chair) organized round table sessions in which young clinicians discussed therapeutic approaches for asthma, atopic dermatitis, anaphylaxis and food allergy.

The EAACI JMs participated in the Symposium: Drs. Alberto Álvarez-Perea and Stefania Arasi explained the process of oral tolerance in food allergy; Dr. Eguíluz-Gracia gave an overview of the "precision medicine" topic and its implication in severe asthma; Drs. Beken and Simona Barni focused on the clinical manifestation and severity predictors of anaphylaxis; and Dr. Comberiati covered the diagnosis, treatment, and prevention of atopic dermatitis.

The Symposium was an excellent opportunity for educational development and scientific training for the attendees, whom gained insight into the most recent advances in the treatment and prevention of asthma and allergic diseases.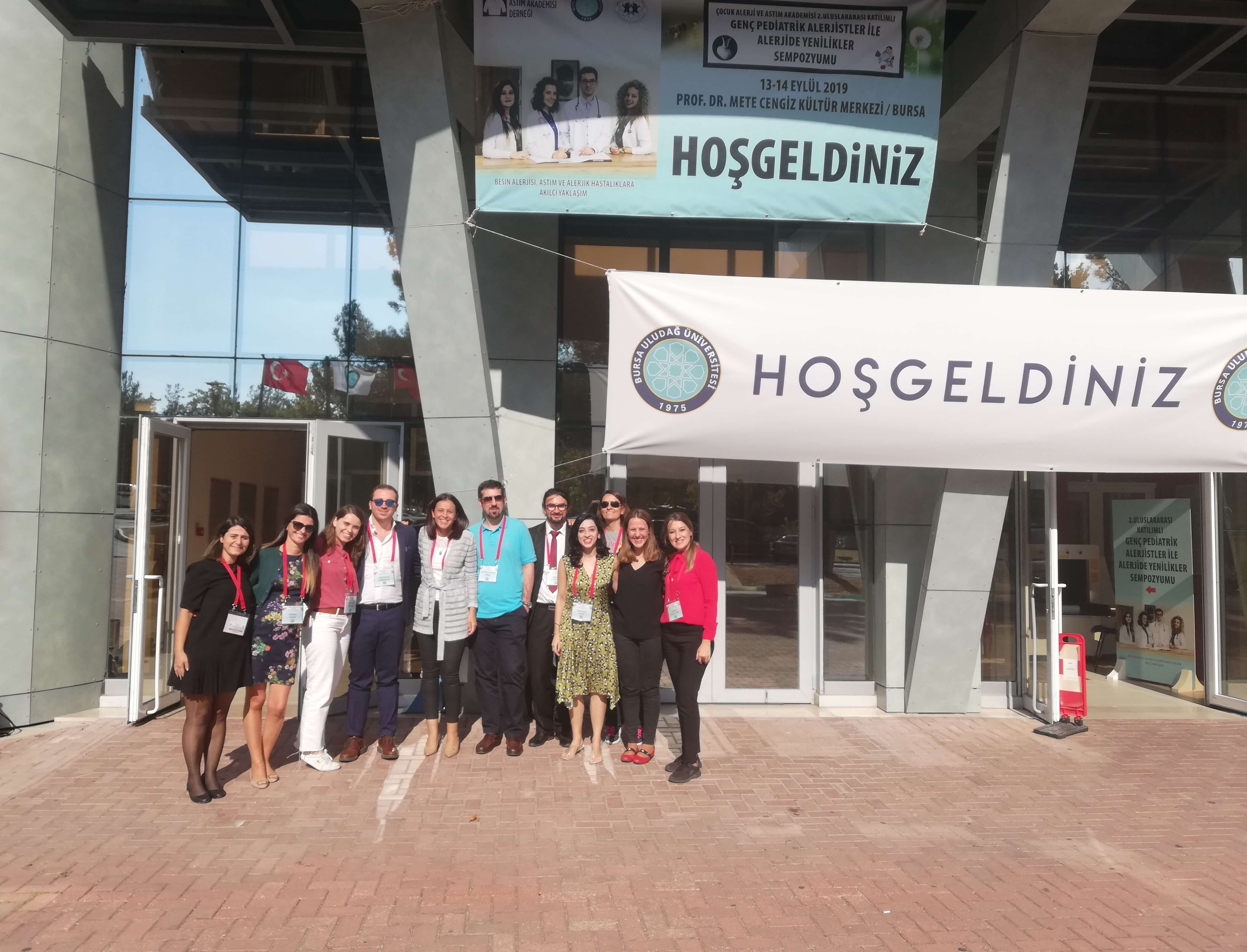 Image: The JM group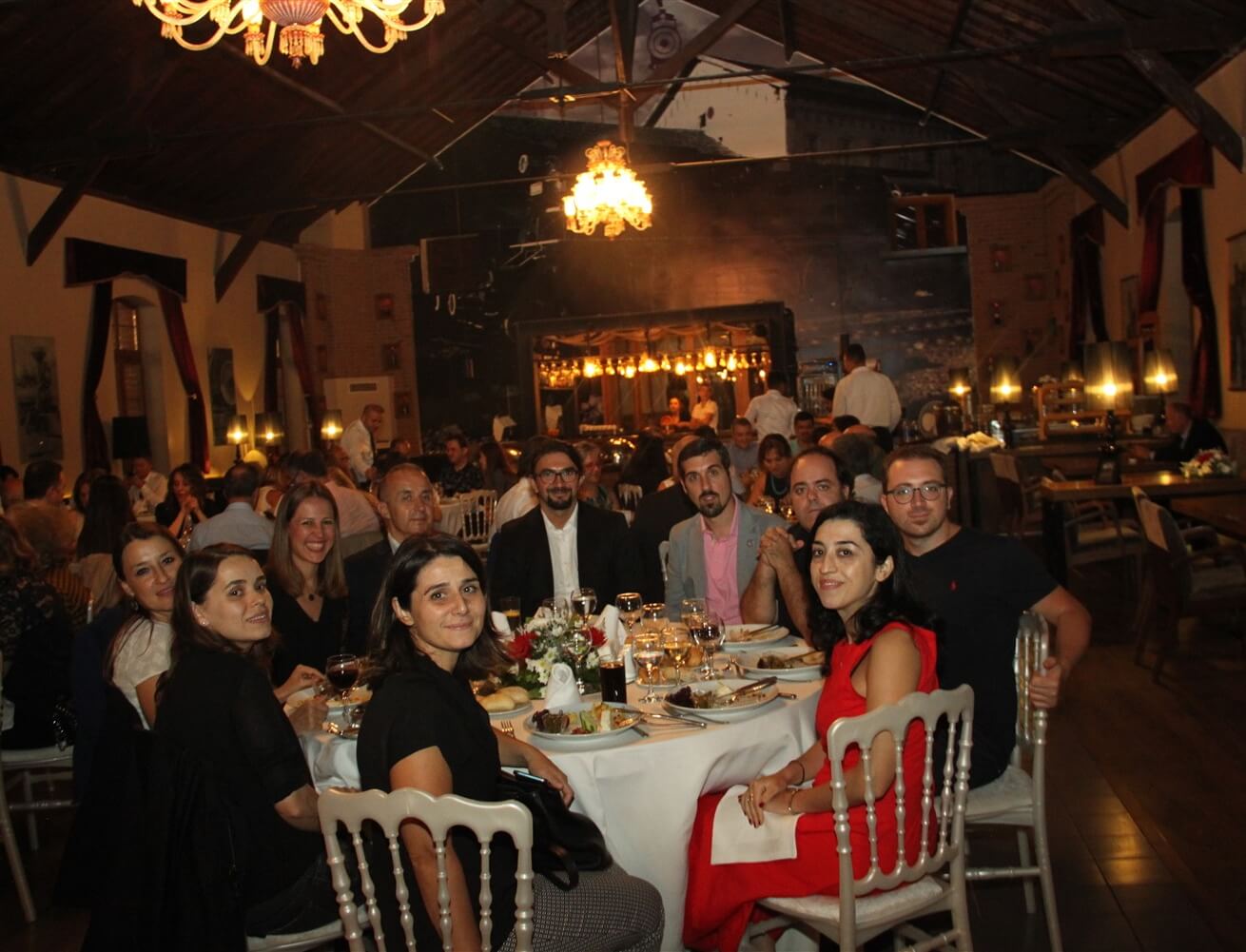 Image: The JM group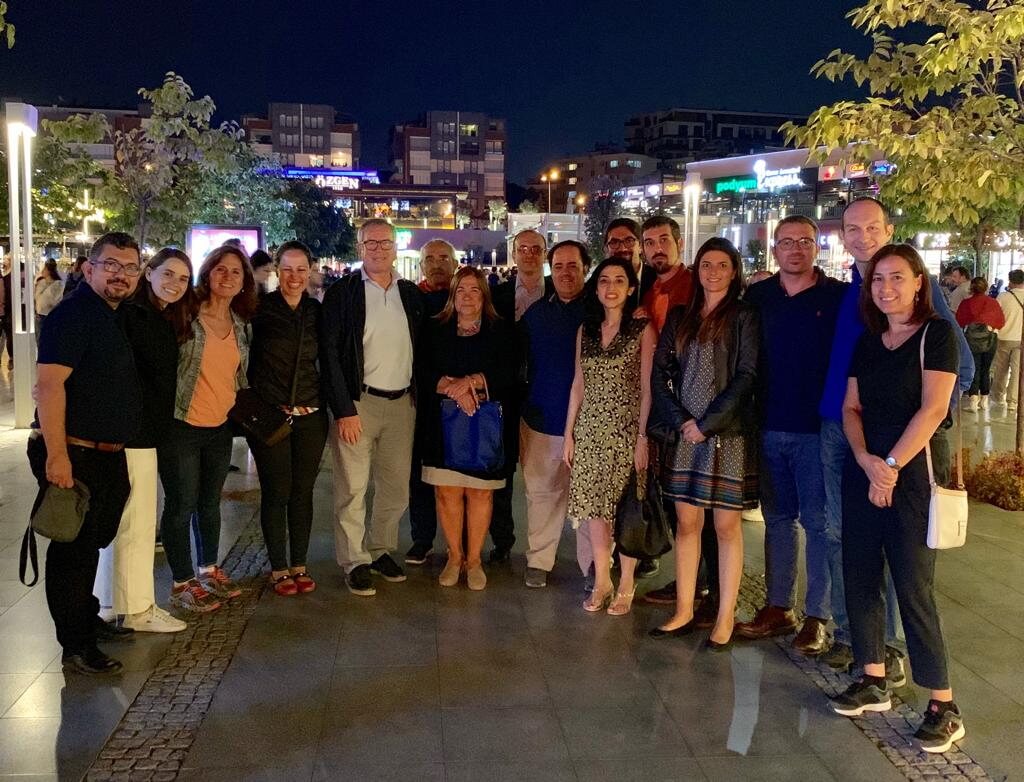 Image: The JM group
---
15 September 2019
Agostino Gemelli University Polyclinic-IRCSS of Rome, Italy
Dr. Cristina Boccabella is the new JMA Asthma Section Representative. She works at the Asthma Centre that is part of the Pneumology Unit, directed by Dr. Richeldi, at the Agostino Gemelli University Polyclinic in Rome (Italy). This Severe Asthma Excellence Centre supports training, research and translation of findings for severe asthma management. Here, Dr. Boccabella, together with her colleagues, strives to provide the best care to patients using the latest diagnostic tools and treatment strategies. Main activities comprise the diagnosis of severe asthma through respiratory function tests, impulse oscillometry, challenge tests, allergic and rhino-sinus comorbidities evaluation. A multidisciplinary team, composed also by allergists and ENT specialists, approaches all cases with "precision medicine"; this requires assessment of airway pathobiology using specific biomarkers, and the evaluation of a targeted therapy with the biologics. Moreover, an Emergency Outpatient Service guarantees care assistance dealing with emergencies related to asthma exacerbations and treatments' side effects.

Dr. Boccabella has research experience in asthma. She has been at the Imperial College of London (UK) involved in MyAirCoach-Horizon-2020, a project focused on the use of telemedicine in uncontrolled asthmatics. She is an active member of the Asthma Centre Unit, coordinated by Dr. Bonini. The Asthma Centre Unit is one of the partners of the Severe Asthma Network Italy (SANI) project, the major observational study of severe asthmatics of Italy. She is involved in studies aiming to better define asthma endotypes, their pathobiological behaviour and molecular mechanisms. Other scientific interests include testing new targeted treatments, especially for "T2low severe asthma", evaluating small airways involvement by body plethismography and the impact of comorbidities such as bronchiectasis and allergic bronchopulmonary aspergillosis.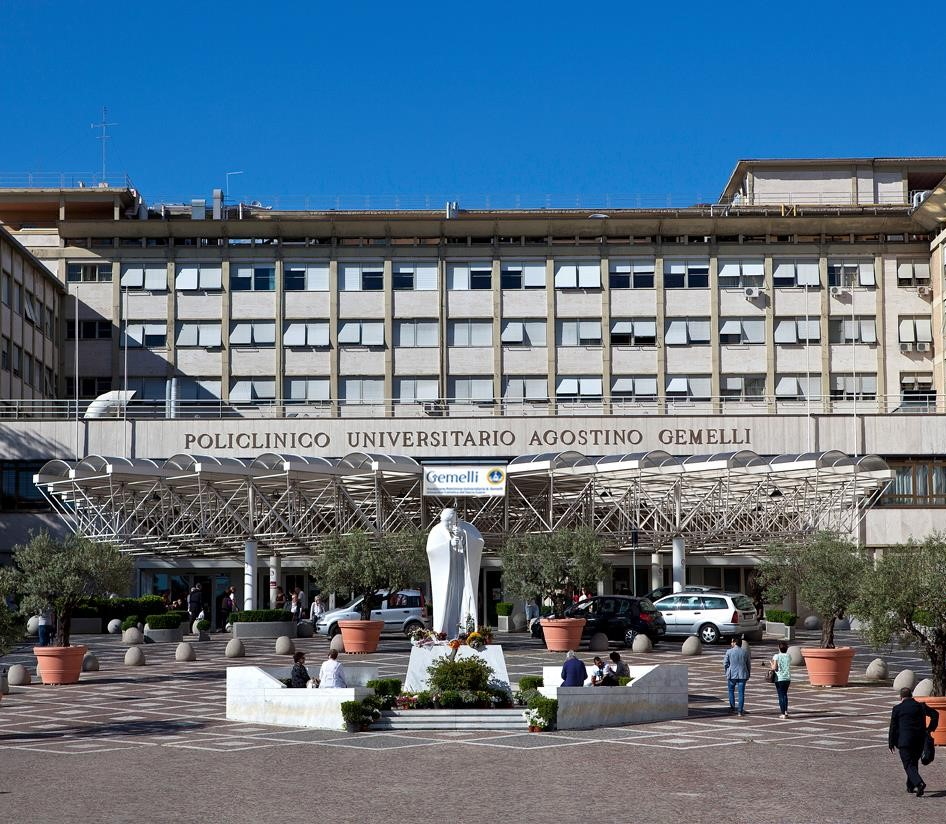 Image: Agostino Gemelli University Polyclinic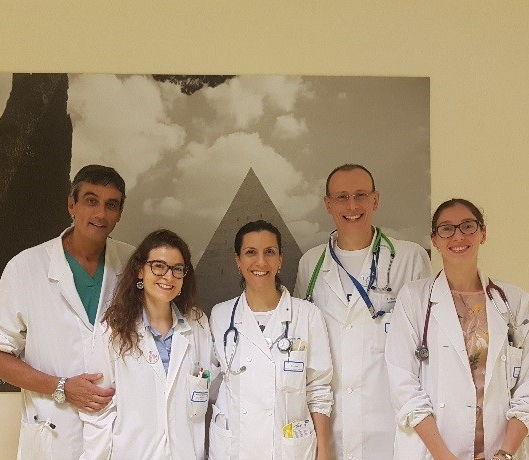 Image: Asthma Centre group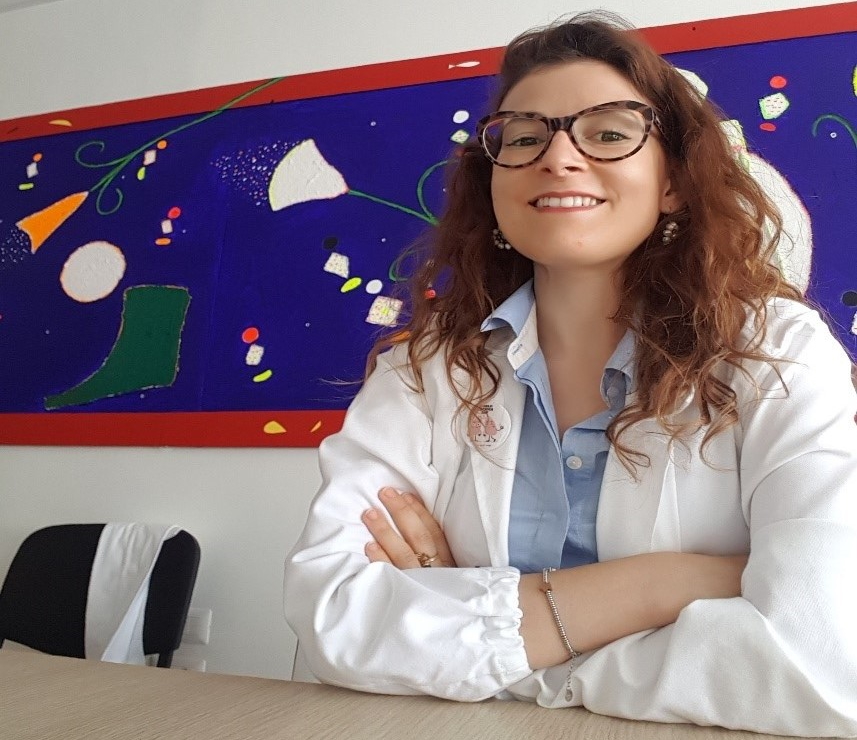 Image: Dr. Boccabella Cristina
---
Meet a New JM Representative
Today we talk to Dr. Beatriz Moya, the newly elected JM Representative of the Food Allergy Interest Group!

Dr. Moya studied medicine at San Pablo CEU University in Madrid (Spain). She is a 4th year resident specializing in allergy and asthma at the 12 de Octubre Hospital (Madrid), which is highly specialized and equipped with over 1,300-inpatient beds.

As part of her residency, Dr. Moya treats different allergies (food and drug allergies, skin allergies, rhinoconjunctivitis, etc.) as well as severe asthma at their excellence-certified, highly specialized Severe Asthma Unit. She performs drug allergy desensitizations either in the hospital's walk-in clinic or in the intensive care unit. Also, the Allergy Unit receives daily consultations with a variety of patients referred from other specialties in the hospital.

Dr. Moya completed a rotation in the Children's Allergy Unit at Hospital Infantil Universitario Niño Jesús (Madrid); in January 2020, she will be doing a severe asthma fellowship at St. Joseph's Hospital-McMaster University in Hamilton (Canada).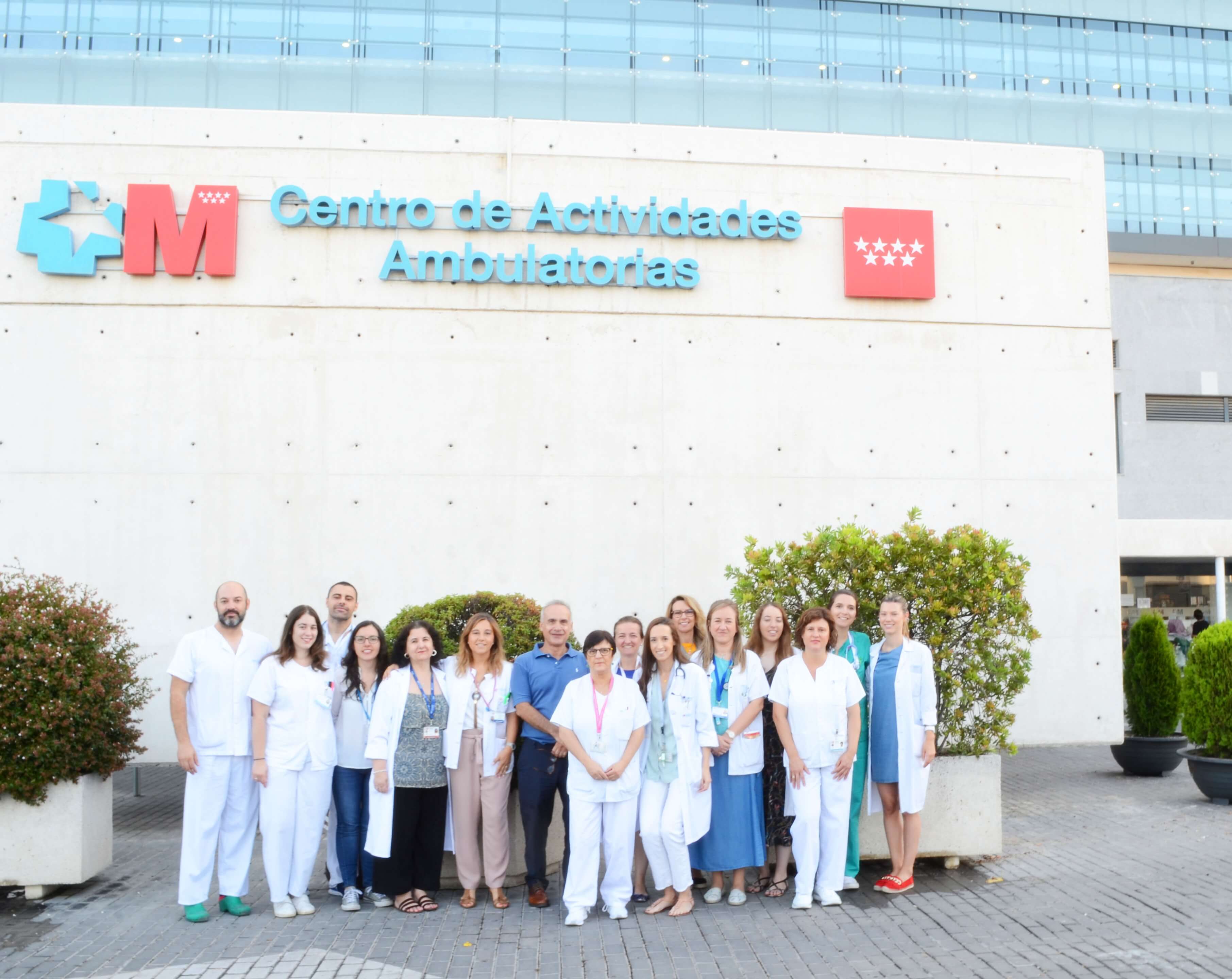 Image: Part of the Allergy Unit team at 12 de Octubre Hospital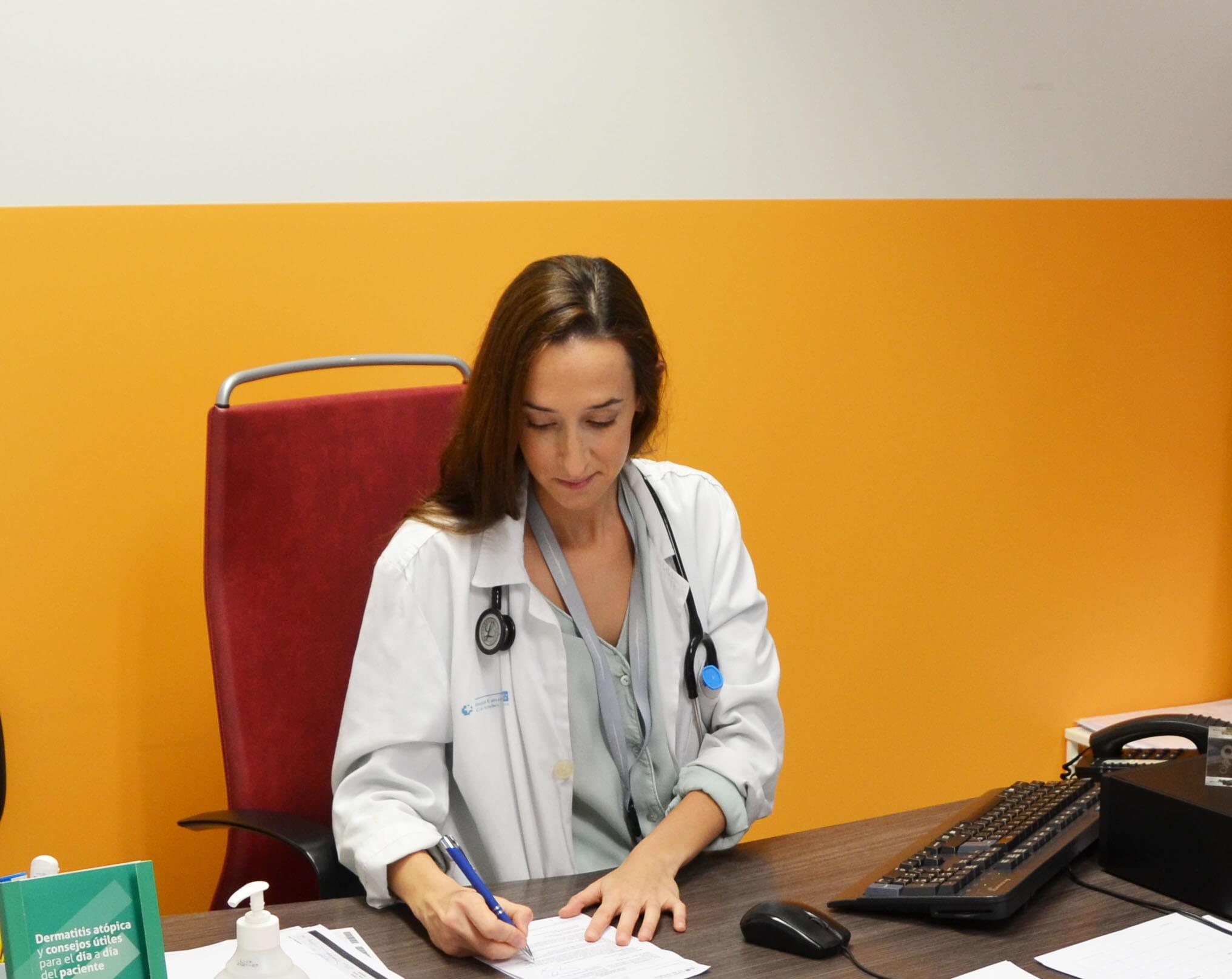 Image: Dr. Moya at 12 de Octubre Hospital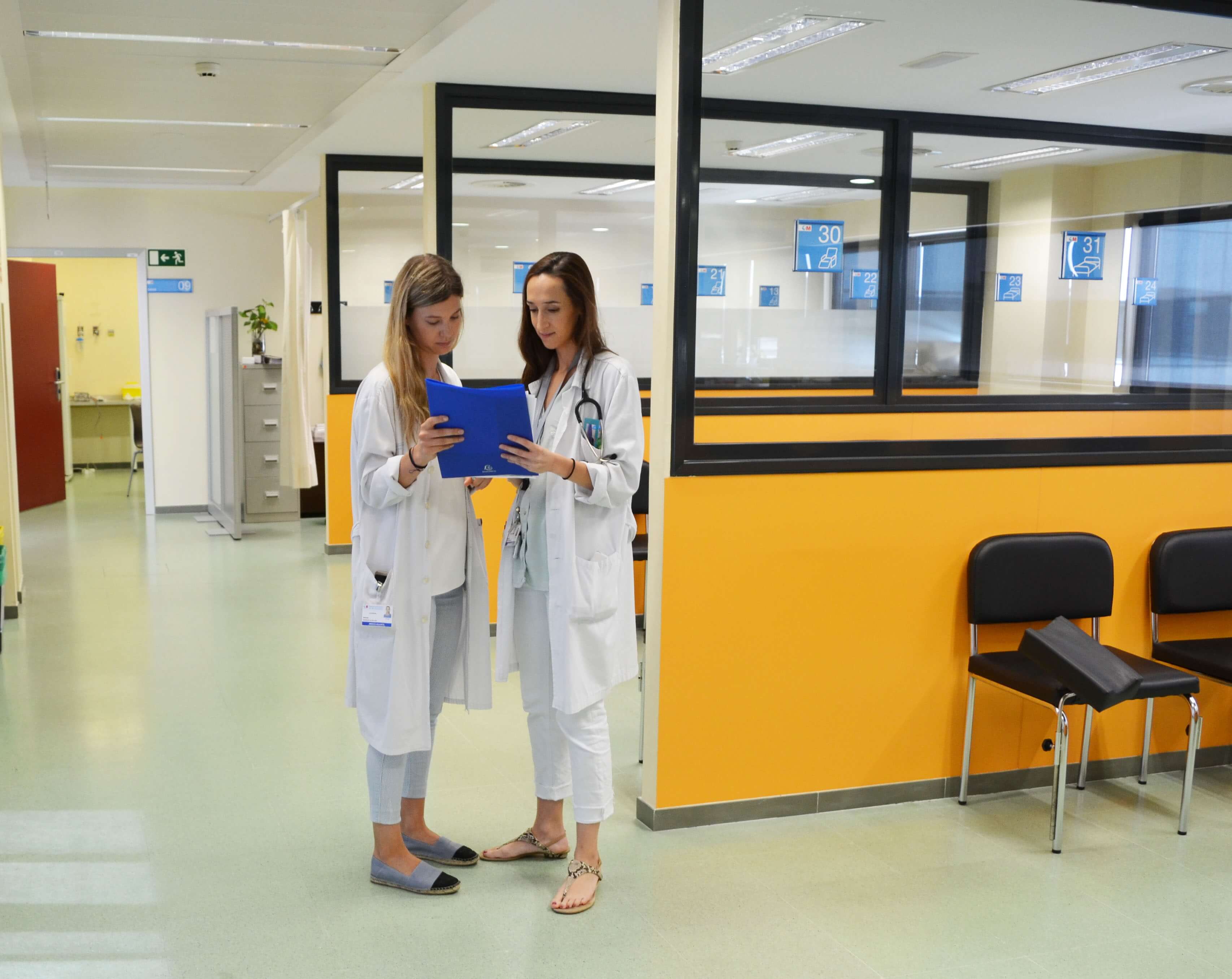 Image: Allergy Unit at 12 de Octubre Hospital
---
20 July 2019
Meet a New JM Representative
Today we get to know better Dr. Aspasia Karavelia, the new elected JM Representative of the ENT Section.

Dr. Karavelia is a senior ENT medical trainee. She studied medicine at the Medical School of Crete (Greece) and obtained a Master in "International medicine-health crisis management" from the Medical School of Athens (Greece). Also, she is finishing a second Master in "Rhinology, skull base and face area pathologies" in a joint program of the University of Patras (Greece) and the Medical School of Athens.

Dr. Karavelia currently works at the Chaina General Hospital "St George" in Crete (Greece). Here, she treats a wide spectrum of ENT pathologies. Furthermore, she provides special care at the Allergy and Endoscopy Clinic to patients with allergic rhinitis, chronic rhinosinusitis and nasal polyps; this requires procedures such as nasal rigid endoscopy, 4-phase rhinomanometry, skin prick tests, immunotherapy as well as surgical therapies.

In addition, Dr. Karavelia is a JM Representative of the European Society of Pediatric Otolaryngology (ESPO) and a Hellenic Red Cross volunteer.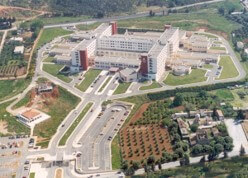 Image: : Chaina General Hospital "St George"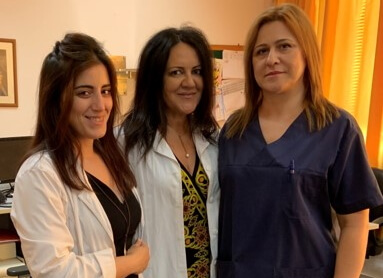 Image: Dr. Karavelia (first on the left) with some team members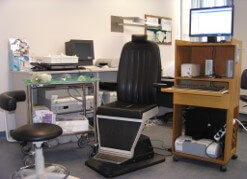 Image: Dr. Karavelia's Allergy and Endoscopy Clinic
---
Time Travel!
Let's travel in time, back to the year 2001!

Who was part of the JMA board chaired by Susanna Olsson from 2001-2003? What kind of professional endeavours were taken by this line-up of JMs since then?

Well, here are some facts that you may find interesting:

- Iona Agache, our past EAACI President, was the Webmaster, and Stefano del Giacco, our current EAACI VP Education & Specialty, was the Immunology Section Representative.

- A young postdoctoral fellow that later would shake the field of immunology with seminal discoveries was the Asthma Section Representative. Can you guess who? You may have read his recent publication on Charcot-Leyden crystals... And he is a full professor at Ghent University (Belgium), like Philippe Gevaert, the ENT Section Representative at the time.

- The Dermatology Section Representative, Ulrike Raap, kept her scientific interests and is currently the Head of the Experimental Allergology and Immunodermatology Division at Oldenburg University (Germany). Likewise, Katharina Blumchen, the Pediatric Section Representative, is now affiliated with the Dept. of Children and Adolescent Medicine at the University Hospital Frankfurt (Germany).

Given that the JMs represent the future of EAACI, it is certainly encouraging to see that many of the leaders in the field that we now look up to, were once, not that long ago, part of the JMA.