---
---
Junior Members Corner
EAACI JMs come from all corners of the globe, and have been making significant contributions to the field of allergy. Read about some of their accolades here!
---
EAACI Junior Members Representatives at PAAM
The 10th edition of the Pediatric Allergy and Asthma Meeting (PAAM) took place last October in Florence. It proved to be highly successful, reaching a record of 1,532 participants. The EAACI JM Board Representatives contributed to the organization of the Allergy Village together with the EAACI Patients Organization. They covered topics such as pulmonary function testing for asthma in preschool and school-aged children (Dr. Comberiati), food allergy and anaphylaxis management (Dr. Barni, past JM Representative), allergy diagnostics (Drs. Hannachi and Moya), allergen immunotherapy (Dr. Giovannini, and Dr. Quecchia, past JM Representative), nasal allergen challenge (Dr. Eguíluz-Gracia, past JMA chair) and skin care for atopic dermatitis (Dr. Comberiati).

Furthermore, Drs. Hannachi, Moya, and Giovannini interviewed various investigators including Drs. Hourihane (Ireland), Mäkelä (Finland), Sorensen (Norway), Markovic (Serbia), Kalayci (Turkey) and Alsina (Spain). They kindly answered questions about their recent publications in Pediatric Allergy and Immunology (PAI) and Clinical Translational Allergy (CTA); these interviews will soon be available on the EAACI Social Media Channels.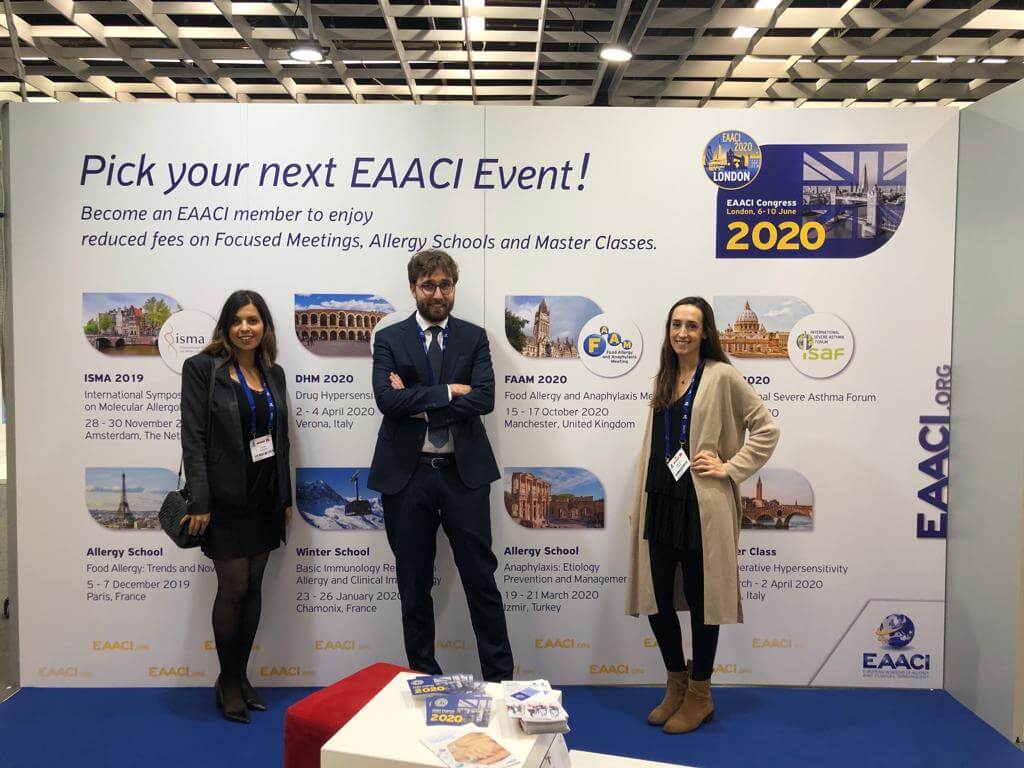 Image: JM Representatives at PAAM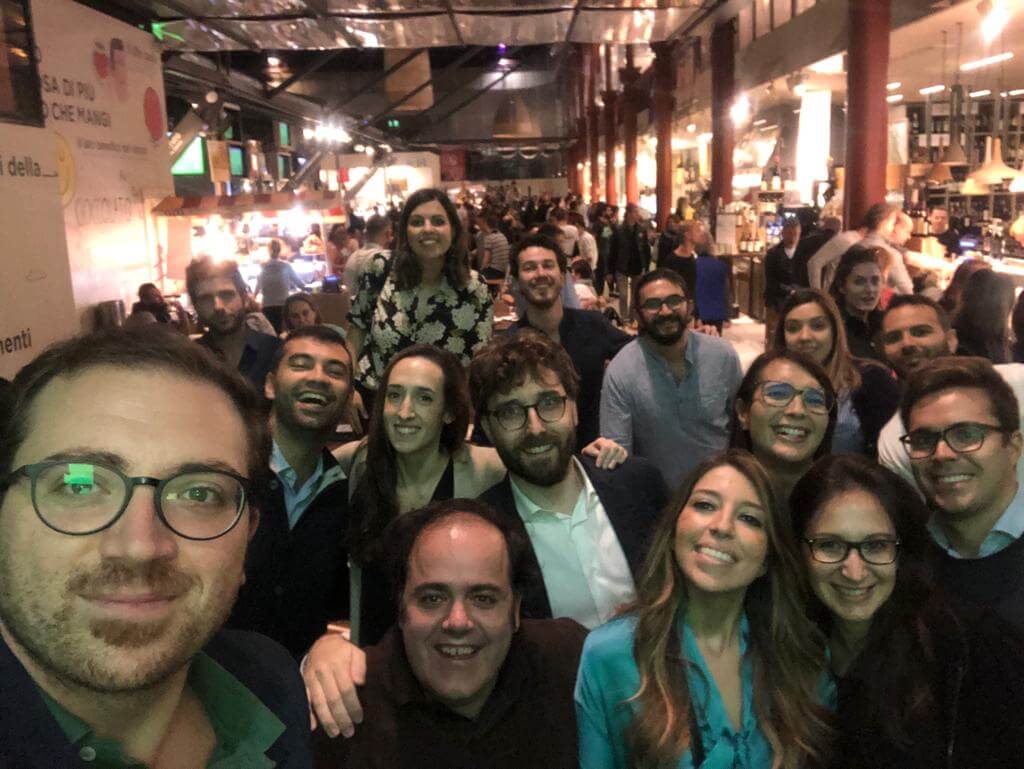 Image: JM social events
Image: JM Representatives' interviews
---
JM representatives attended the ERS meeting in Madrid!
Recently, the annual meeting of the European Respiratory Society (ERS) took place in Madrid (Spain). It is the most attended European congress on respiratory tract diseases. Our JM representatives Dr. Alessandra Arcolaci (Drug Allergy interest group), Dr. Cristina Boccabella (Asthma section) and Dr. Ibón Eguíluz Gracia (past JMA chair) were there. They discussed with the ERS JM representatives, in a friendly and productive joint meeting, about how to improve the collaboration between the JMs of the ERS and EAACI... work in progress!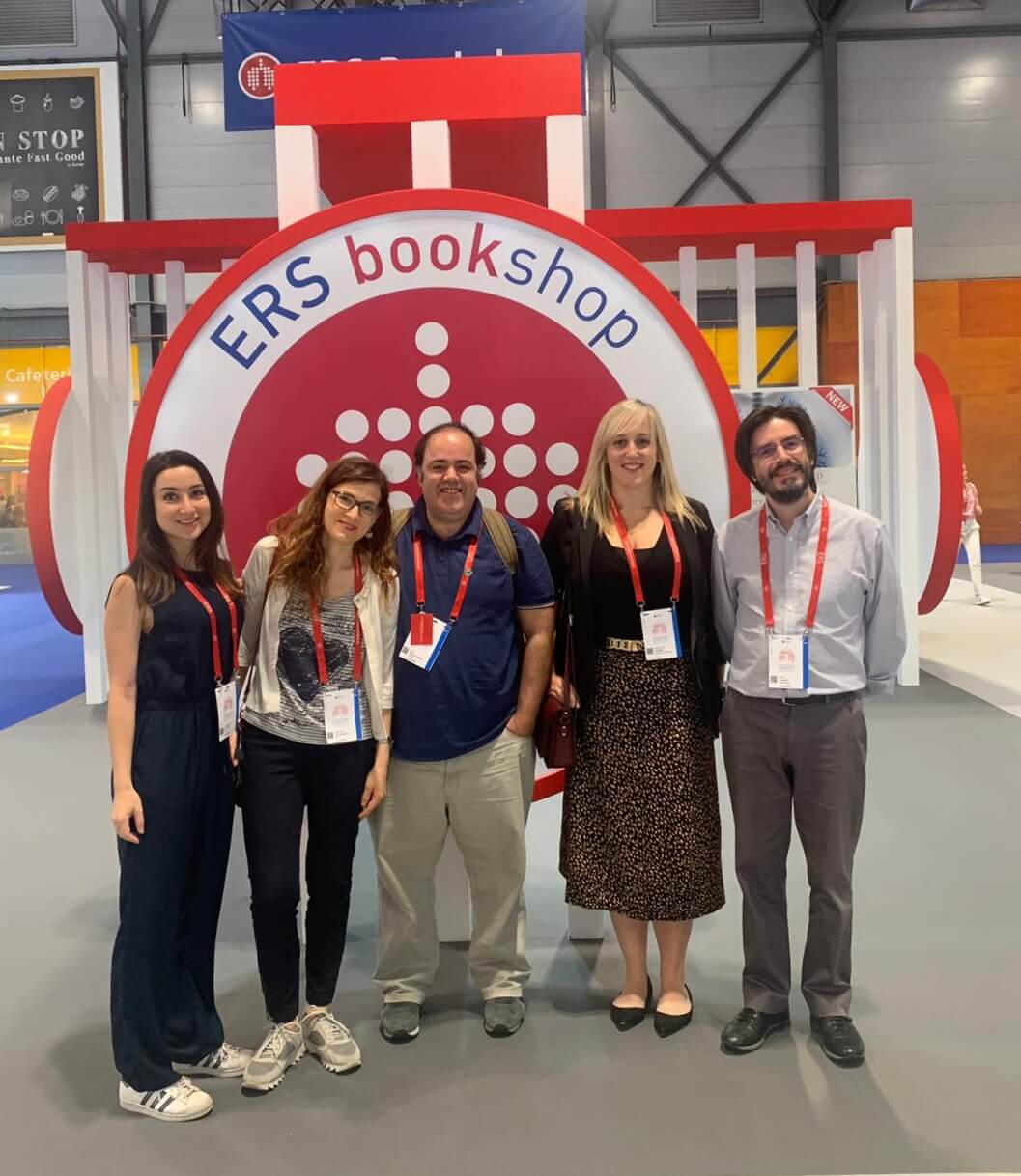 Image: JMs from EAACI and ERS