Corona Virus Press Release
---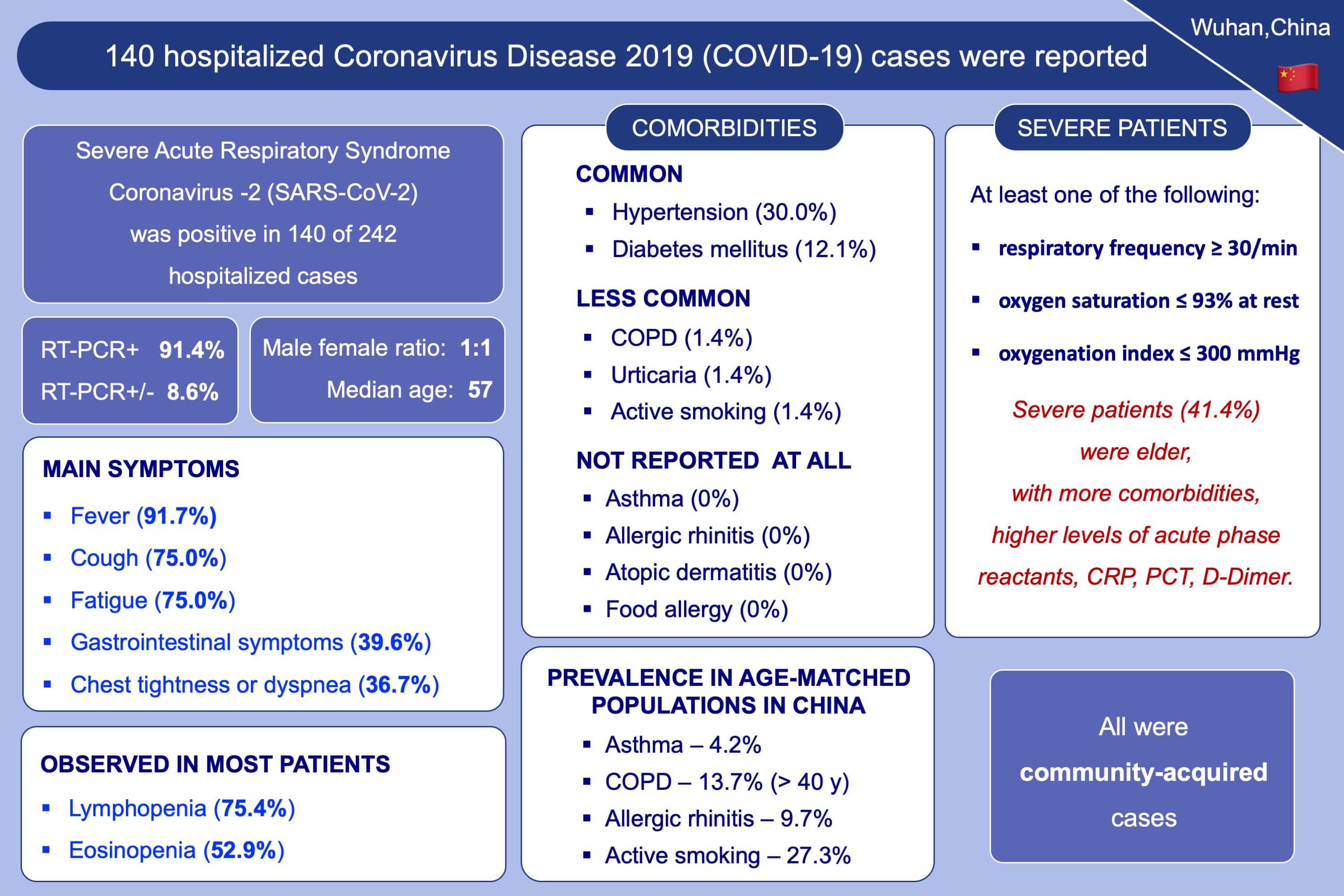 Wuhan University, Departments of Allergology, Respiratory and Critical Care Medicine and Radiology published together with the Swiss Institute of Allergy and Asthma Research (SIAF) the clinical characteristics of 140 patients infected by Wuhan Corona Virus (COVID-19) (
here
). The article appeared online today in Allergy, the official Journal of the European Academy of Allergy and Clinical Immunology. As of today, globally, 75,204 cases were confirmed, including 74,280 cases in China and 924 cases outside of China. 2006 patients have died from now officially named Severe Acute Respiratory Syndrome Coronavirus -2 infection.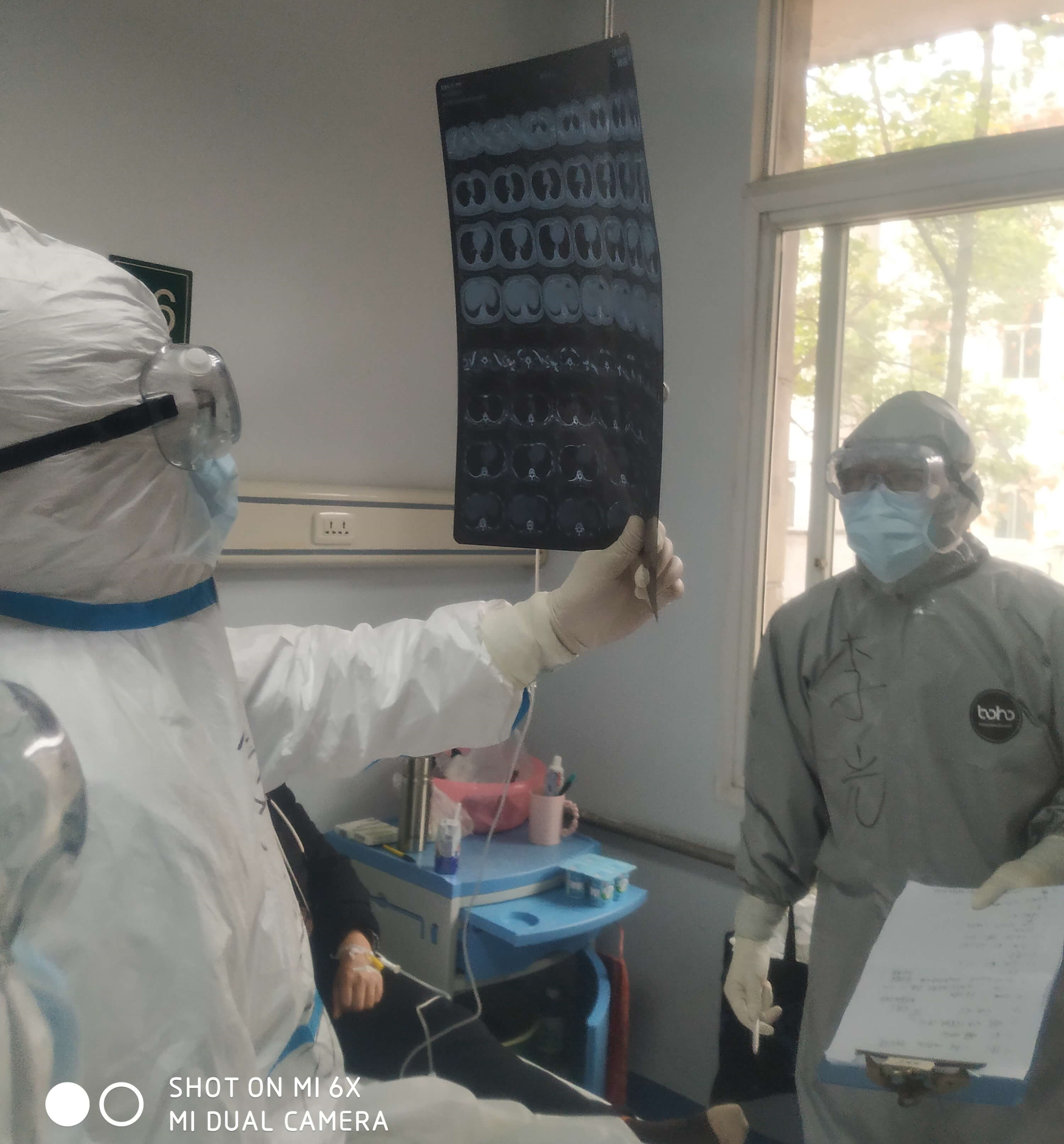 The study reports randomly selected and community acquired 140 hospitalized COVID-19 cases. Male female ratio was 1:1 and median age was 57. None of the cases were related to Huanan wet market of wild animals. They were diagnosed by PCR test for the Severe Acute Respiratory Syndrome Coronavirus -2 (SARS-CoV-2). Main symptoms at admission were fever (91.7%), cough (75.0%), fatigue (75.0%), gastrointestinal symptoms (39.6%) and chest tightness or dyspnea (36.7%).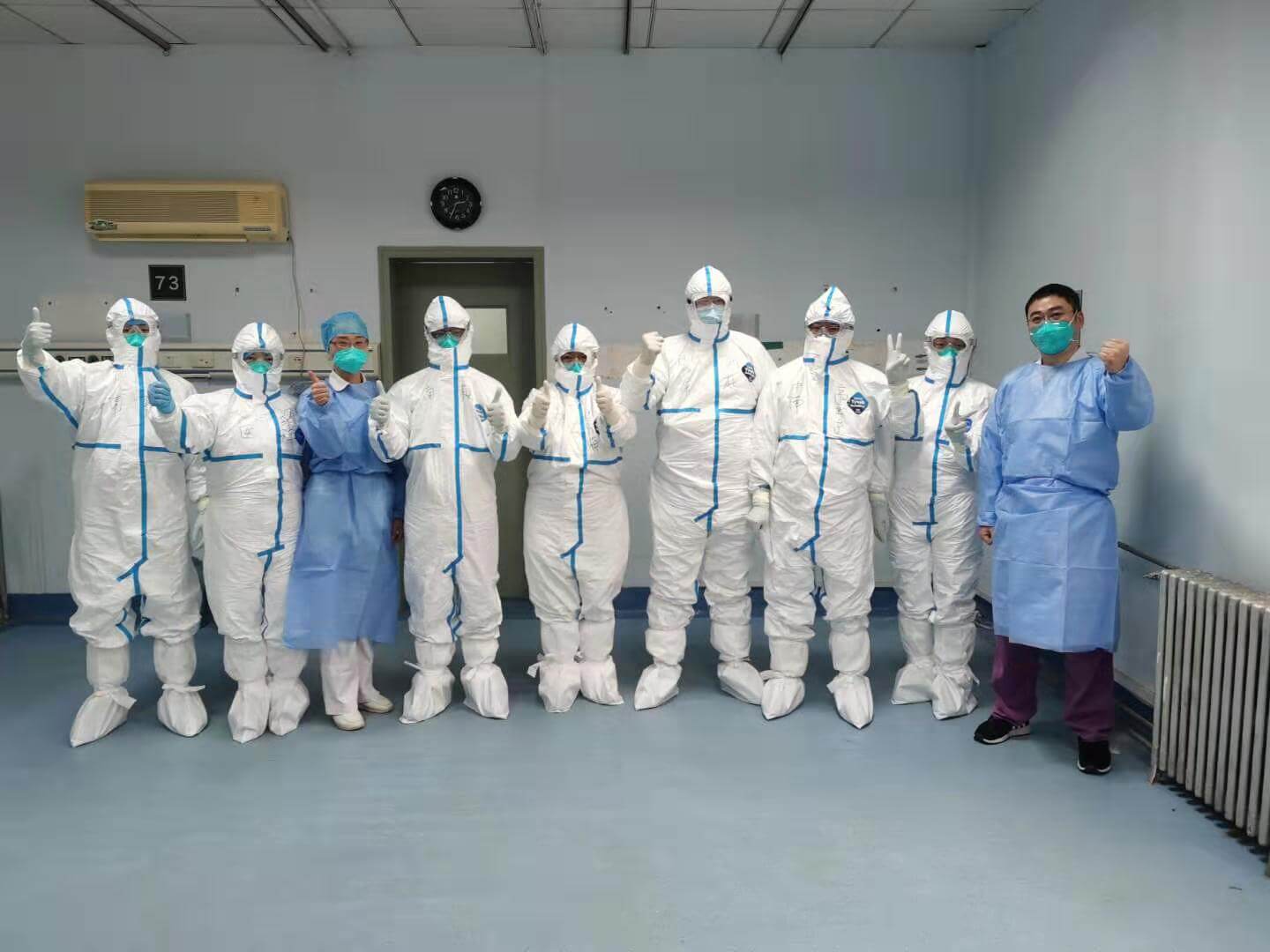 Hypertension (30.0%) and diabetes mellitus (12.1%) were the most common comorbidities. Since many of the severe virus infections take place in asthma and COPD patients, investigation of asthma, allergies and COPD were specifically focused. Interestingly, asthma, allergic rhinitis, atopic dermatitis, food allergy were not reported by any of the patients and COPD was only in 1.4 % of the patients. Asthma prevalence is 4.2 %, allergic rhinitis is 9.7 % and COPD is 13.7 % in the same age group in China, suggesting that Coronavirus pneumonia is not specifically selecting these patients. In addition, active smokers were only 1.4% of the COVID-19 cases which is the habit of 27.3 % of the individuals in China.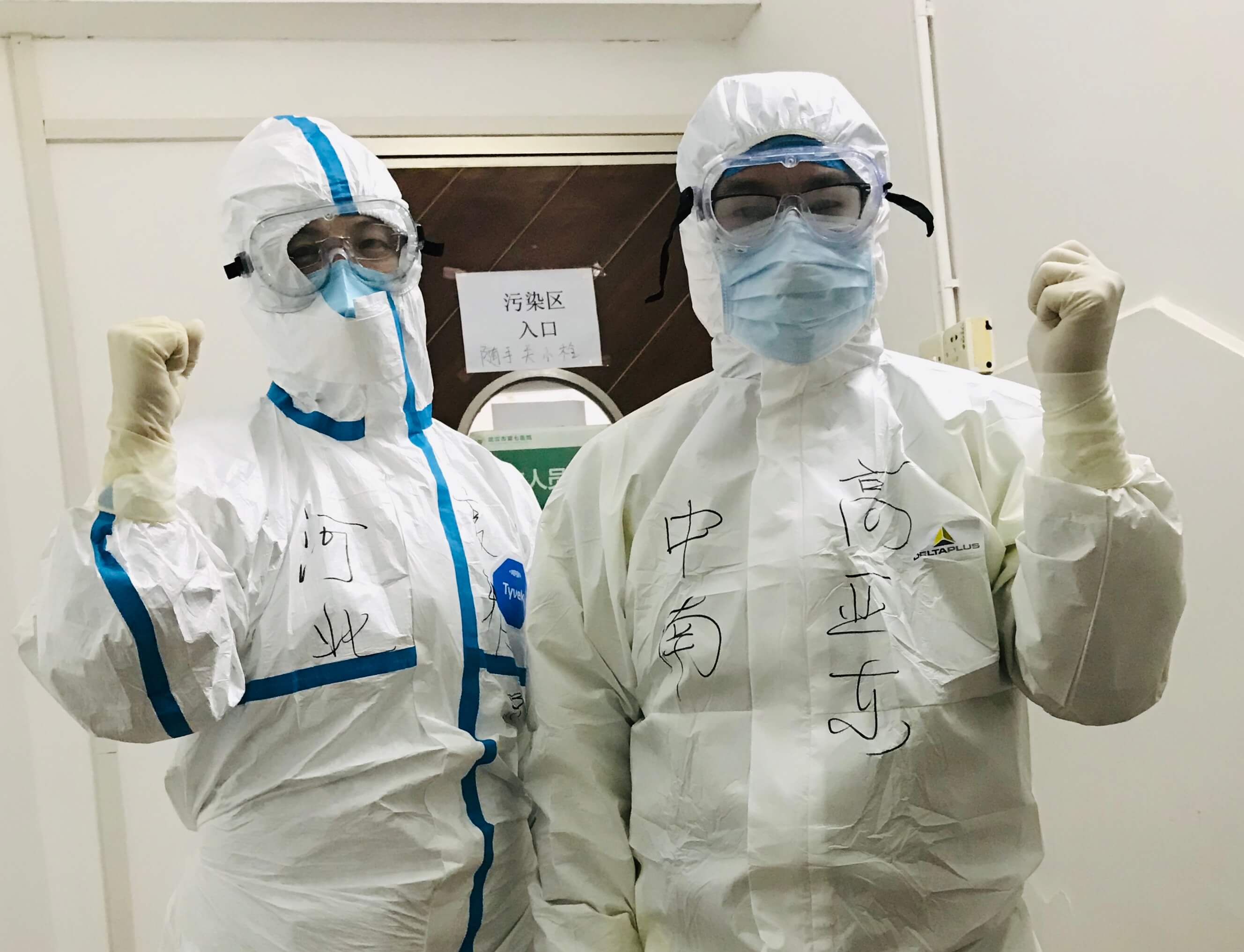 As a rapid diagnosis criteria before virus-specific tests are finalized, which may suggest immediate isolation of the patients, lymphopenia (75.4%) and eosinopenia (52.9%) were observed in patients. 58 of the 140 patients (41.4%) were severely affected in their lungs. Severe cases were elder patients, with more comorbidities, and with higher levels of acute phase reactants, CRP, procalcitonin and D-Dimer.
Editor in Chief of Allergy, Prof. Dr. Cezmi Akdis the Director of the Swiss Institute of Allergy and Asthma Research (SIAF) comments that this study reports the cases as detailed and as up to date as possible, which will be helpful to isolate the patients early enough to avoid the dissemination of the epidemics. Sharing detailed patient information as fast as possible with the public and scientific community will certainly help to inform the doctors to be prepared for early and rapid diagnosis of the suspected cases, taking the measures for patient isolation and identification of the severe cases.
The authors acknowledge all of the healthcare professionals, who helped and took care of the patients with COVID-19 for their great effort and their selfless dedication in the medical operation against SARS-CoV-2.
Cezmi Akdis
akdisac@siaf.uzh.ch
Junior Members Corner
---
EAACI JMs come from all corners of the globe, and have been making significant contributions to the field of allergy. Read about some of their accolades here!
---
Letter to the JMs
The EAACI Annual Congress, which will be held in London this year, is coming up! All JMs have the chance of gaining a travel grant consisting of up to €500 to cover travel expenses related to the EAACI Annual Congress.
We have launched a quiz on the EAACI website: it is time to test your knowledge on allergy, immunology and… on our Academy! A winner is selected every month (2 in April) and the quiz is already available so, click
here
and do not miss the opportunity to win!
We look forward to greeting you in London!
The Junior Member Assembly Board
---
New Year? New News!
The ongoing collaboration between EAACI Junior Members and ERS (European Respiratory Society) Early Career Members has yielded a relevant Allergy publication: "The need for clean air: The way air pollution and climate change affect allergic rhinitis and asthma".
It explains the correlation between air pollution and climate change. In addition, it discusses the implementation of allergic rhinitis and/or asthma and points out the policy adjustments and lifestyle changes necessary to mitigate their deleterious effects.
Aiming to read more and more articles like this, we invite you to enhance the collaboration between Junior Members and different scientific societies. You can read this article
here.