---
---
Junior Members Corner
EAACI JMs come from all corners of the globe, and have been making significant contributions to the field of allergy. Read about some of their accolades here!
---
Agostino Gemelli University Polyclinic-IRCSS of Rome, Italy
Dr. Cristina Boccabella is the new JMA Asthma Section Representative. She works at the Asthma Centre that is part of the Pneumology Unit, directed by Dr. Richeldi, at the Agostino Gemelli University Polyclinic in Rome (Italy). This Severe Asthma Excellence Centre supports training, research and translation of findings for severe asthma management. Here, Dr. Boccabella, together with her colleagues, strives to provide the best care to patients using the latest diagnostic tools and treatment strategies. Main activities comprise the diagnosis of severe asthma through respiratory function tests, impulse oscillometry, challenge tests, allergic and rhino-sinus comorbidities evaluation. A multidisciplinary team, composed also by allergists and ENT specialists, approaches all cases with "precision medicine"; this requires assessment of airway pathobiology using specific biomarkers, and the evaluation of a targeted therapy with the biologics. Moreover, an Emergency Outpatient Service guarantees care assistance dealing with emergencies related to asthma exacerbations and treatments' side effects.

Dr. Boccabella has research experience in asthma. She has been at the Imperial College of London (UK) involved in MyAirCoach-Horizon-2020, a project focused on the use of telemedicine in uncontrolled asthmatics. She is an active member of the Asthma Centre Unit, coordinated by Dr. Bonini. The Asthma Centre Unit is one of the partners of the Severe Asthma Network Italy (SANI) project, the major observational study of severe asthmatics of Italy. She is involved in studies aiming to better define asthma endotypes, their pathobiological behaviour and molecular mechanisms. Other scientific interests include testing new targeted treatments, especially for "T2low severe asthma", evaluating small airways involvement by body plethismography and the impact of comorbidities such as bronchiectasis and allergic bronchopulmonary aspergillosis.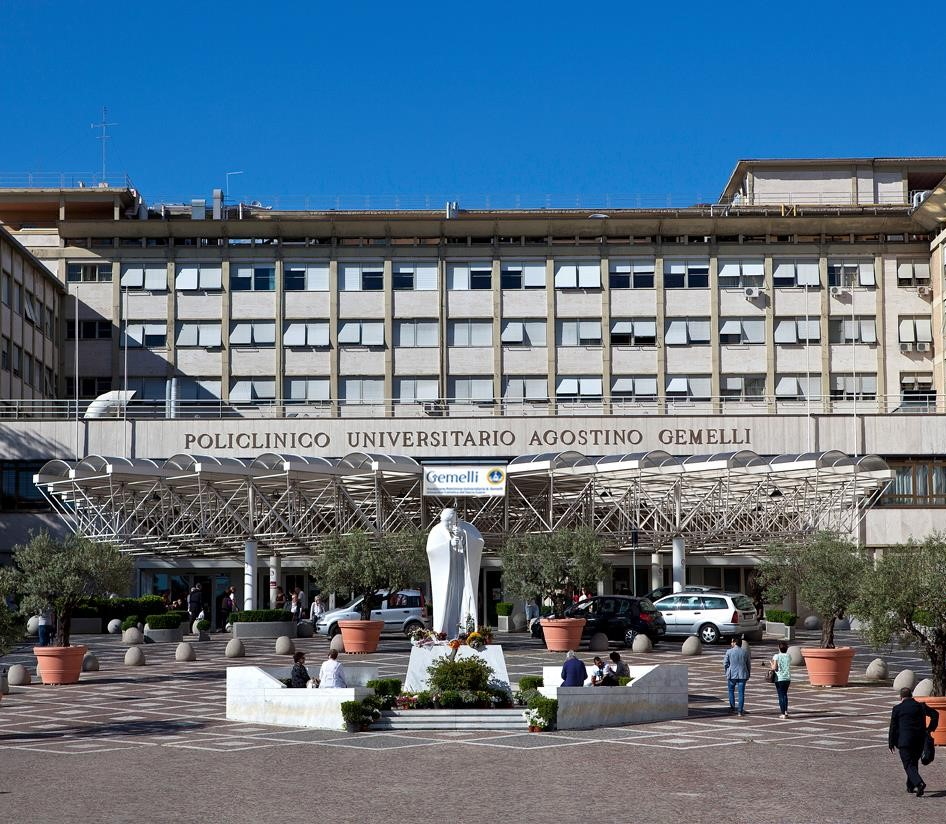 Image: Agostino Gemelli University Polyclinic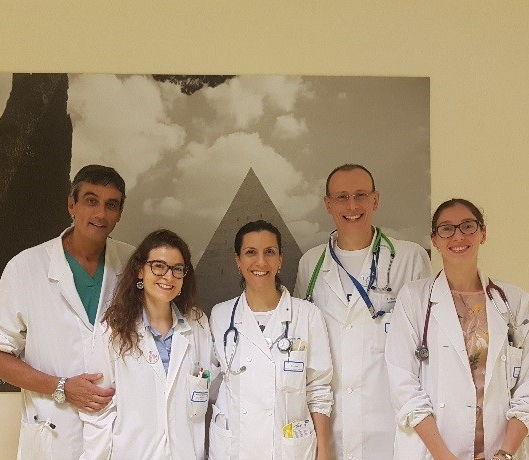 Image: Asthma Centre group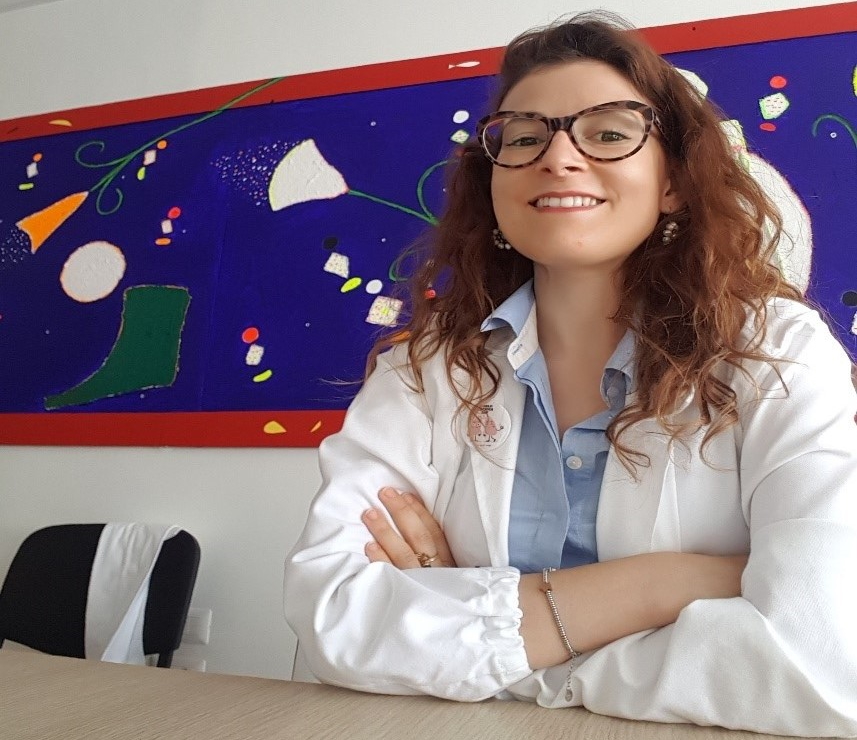 Image: Dr. Boccabella Cristina
---
Meet a New JM Representative
Today we talk to Dr. Beatriz Moya, the newly elected JM Representative of the Food Allergy Interest Group!

Dr. Moya studied medicine at San Pablo CEU University in Madrid (Spain). She is a 4th year resident specializing in allergy and asthma at the 12 de Octubre Hospital (Madrid), which is highly specialized and equipped with over 1,300-inpatient beds.

As part of her residency, Dr. Moya treats different allergies (food and drug allergies, skin allergies, rhinoconjunctivitis, etc.) as well as severe asthma at their excellence-certified, highly specialized Severe Asthma Unit. She performs drug allergy desensitizations either in the hospital's walk-in clinic or in the intensive care unit. Also, the Allergy Unit receives daily consultations with a variety of patients referred from other specialties in the hospital.

Dr. Moya completed a rotation in the Children's Allergy Unit at Hospital Infantil Universitario Niño Jesús (Madrid); in January 2020, she will be doing a severe asthma fellowship at St. Joseph's Hospital-McMaster University in Hamilton (Canada).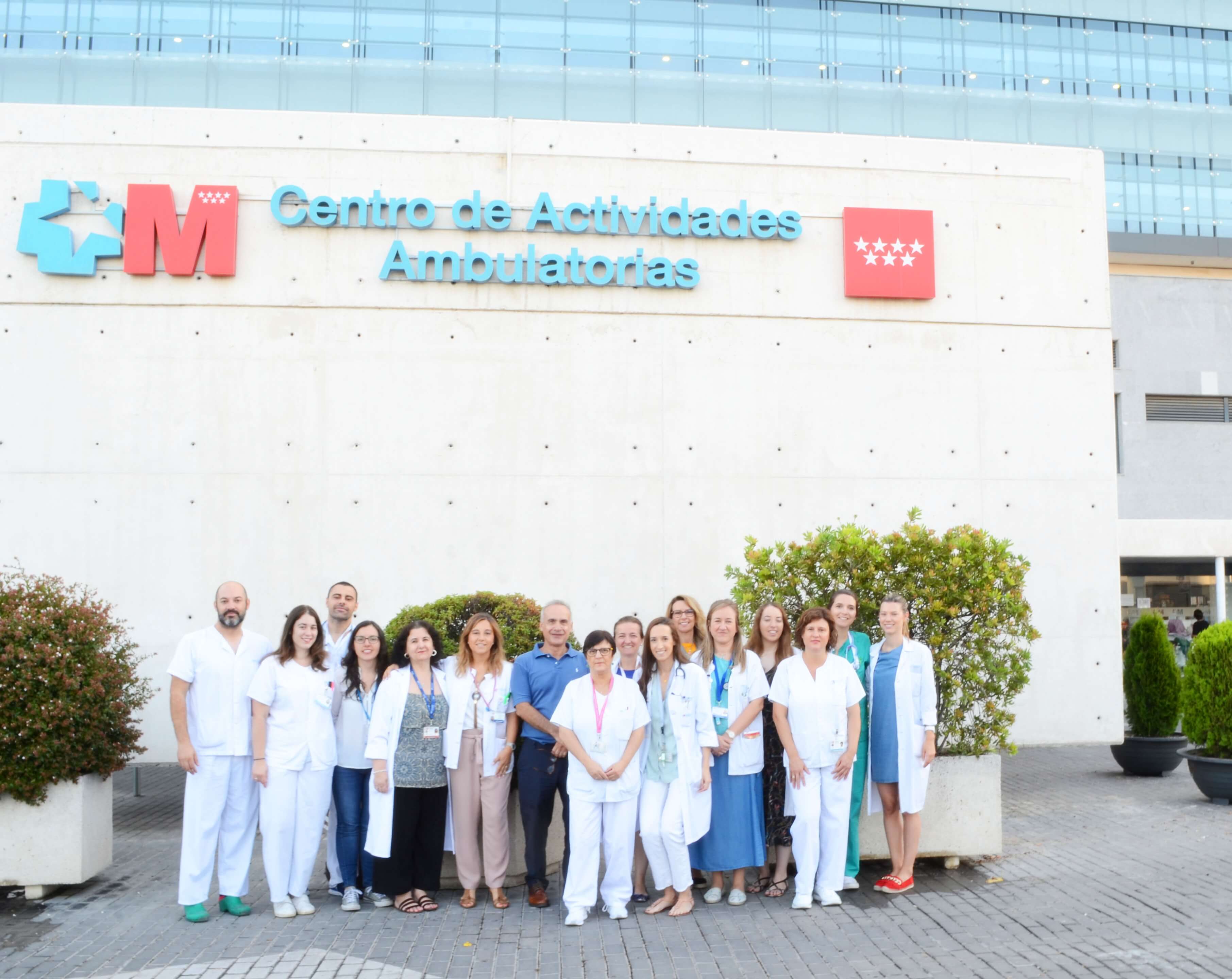 Image: Part of the Allergy Unit team at 12 de Octubre Hospital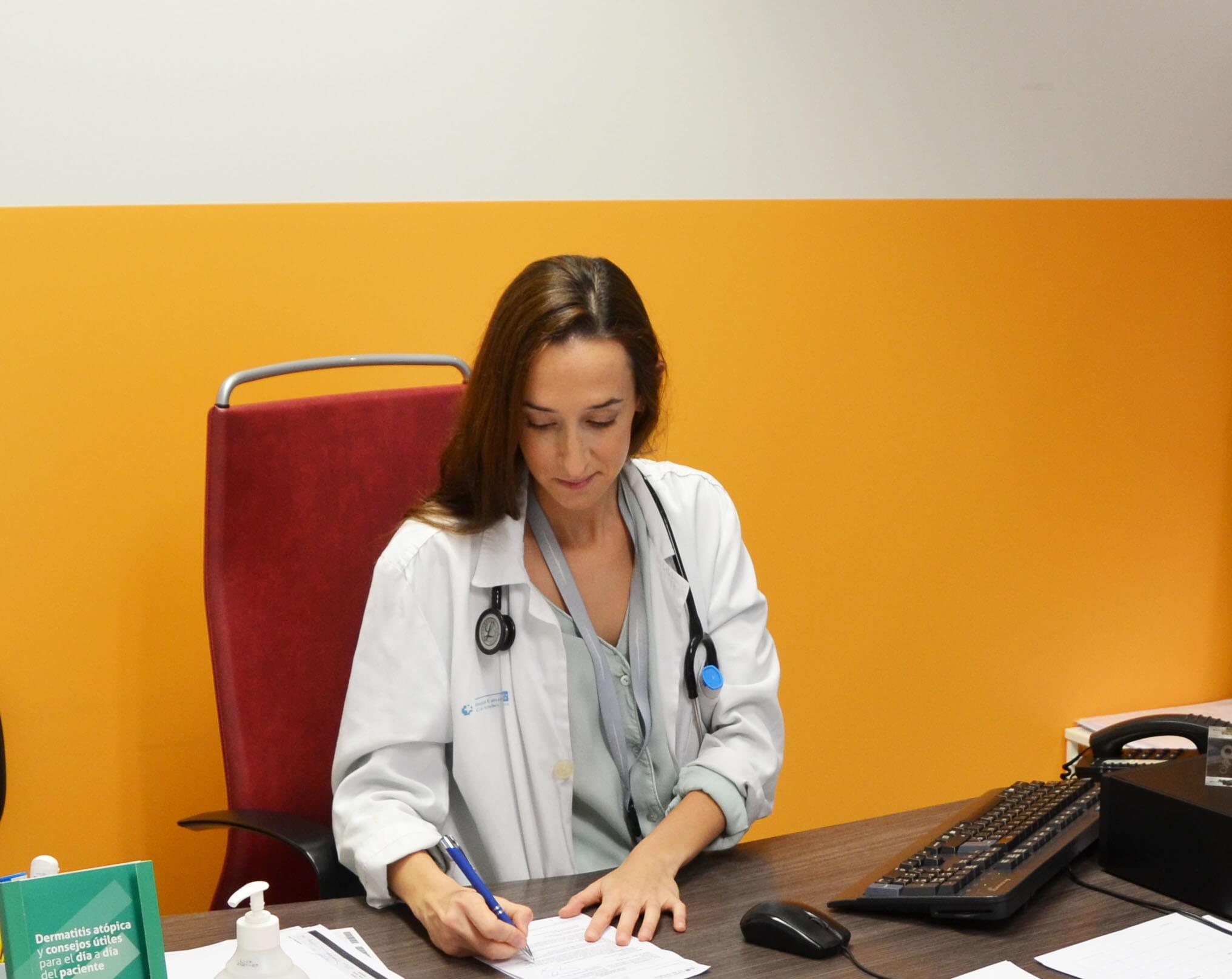 Image: Dr. Moya at 12 de Octubre Hospital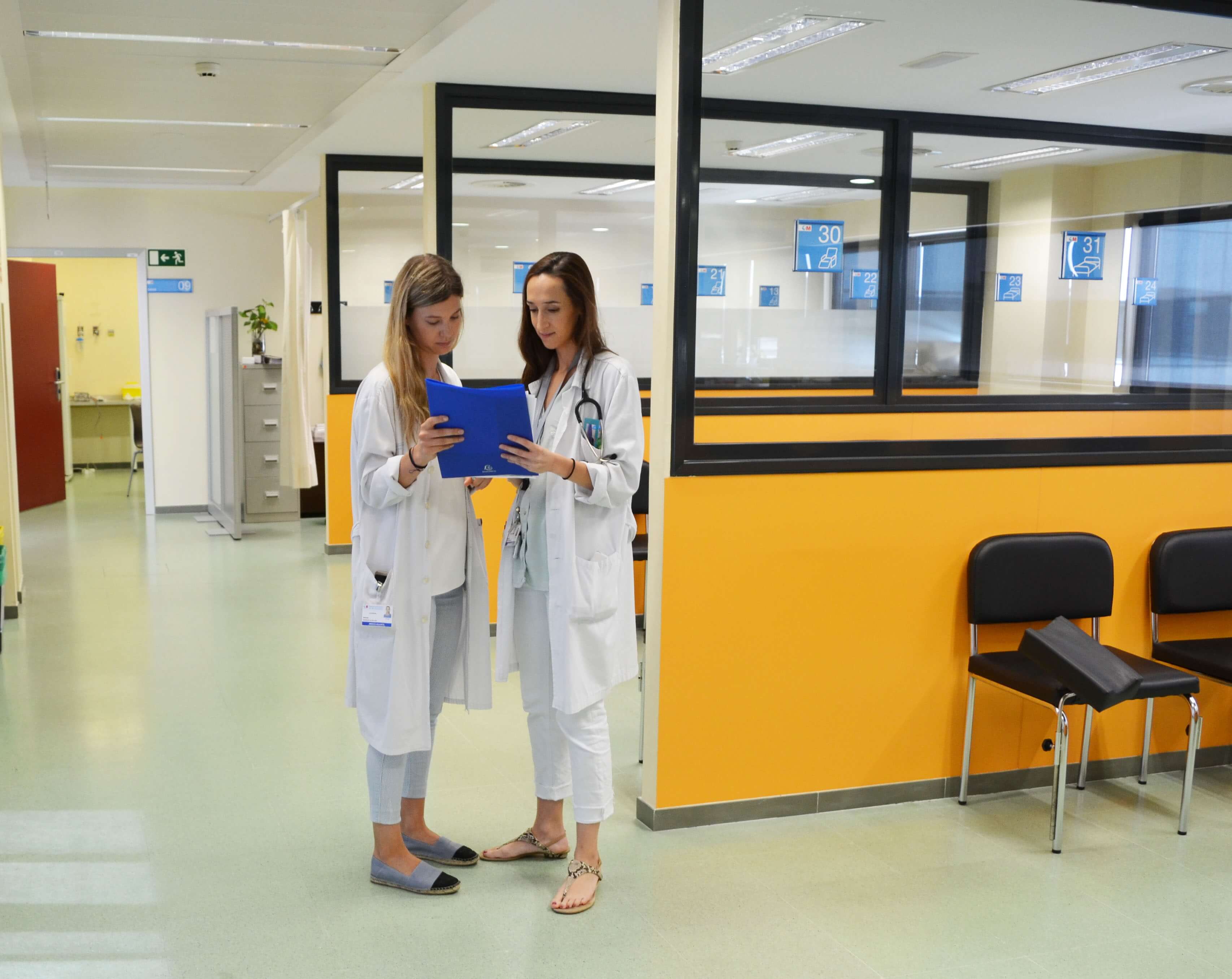 Image: Allergy Unit at 12 de Octubre Hospital