Coronavirus Press Release
---
Allergy has published the second key paper on coronavirus disease, COVID-19.
Again the long term collaboration and know-how enabled this paper this time particularly aiming to help the doctors in daily patient care. The same team has published the first 140 cases of community acquired COVID disease and identified the reasons for severity almost 5 weeks ago. Prof. Akdis from SIAF and Prof. Gao from Wuhan act as senior authors of the new paper. Prof. Gao was working in Davos, Switzerland, but was called back to Wuhan when the outbreak became a public health problem. He is one of the proud doctors who had fought in the ward for two months for the success against coronavirus in Wuhan which decreased the number of new cases from 5000s per day to only a few per day. Prof Akdis says, "we aimed to describe, in this paper, the various clinical presentations of this disease by deeply examining eleven representative cases of its eleven faces. Clinical manifestations range from asymptomatic cases to patients with mild and severe symptoms, with or without pneumonia."
Particularly, asymptomatic virus carriers and patients who clinically fully heal, but still carry the virus and may infect others represent two key groups to fully control the spread of the disease. Cases with pre-existing lung condition such as chronic obstructive lung disease and patients who develop secondary bacterial pneumonia represent the most severe cases. Patients with preexisting allergic diseases such as rhinitis, neurodermitis and urticaria did not develop a severe disease. The authors and many worldwide top scientists think that all different clinical characteristics of COVID-19 should be taken into consideration to identify patients for the efficient containment of the pandemic and to develop novel prevention and treatment strategies.
You can read the article
here
.
---
Allergy has published the first key paper on the coronavirus disease.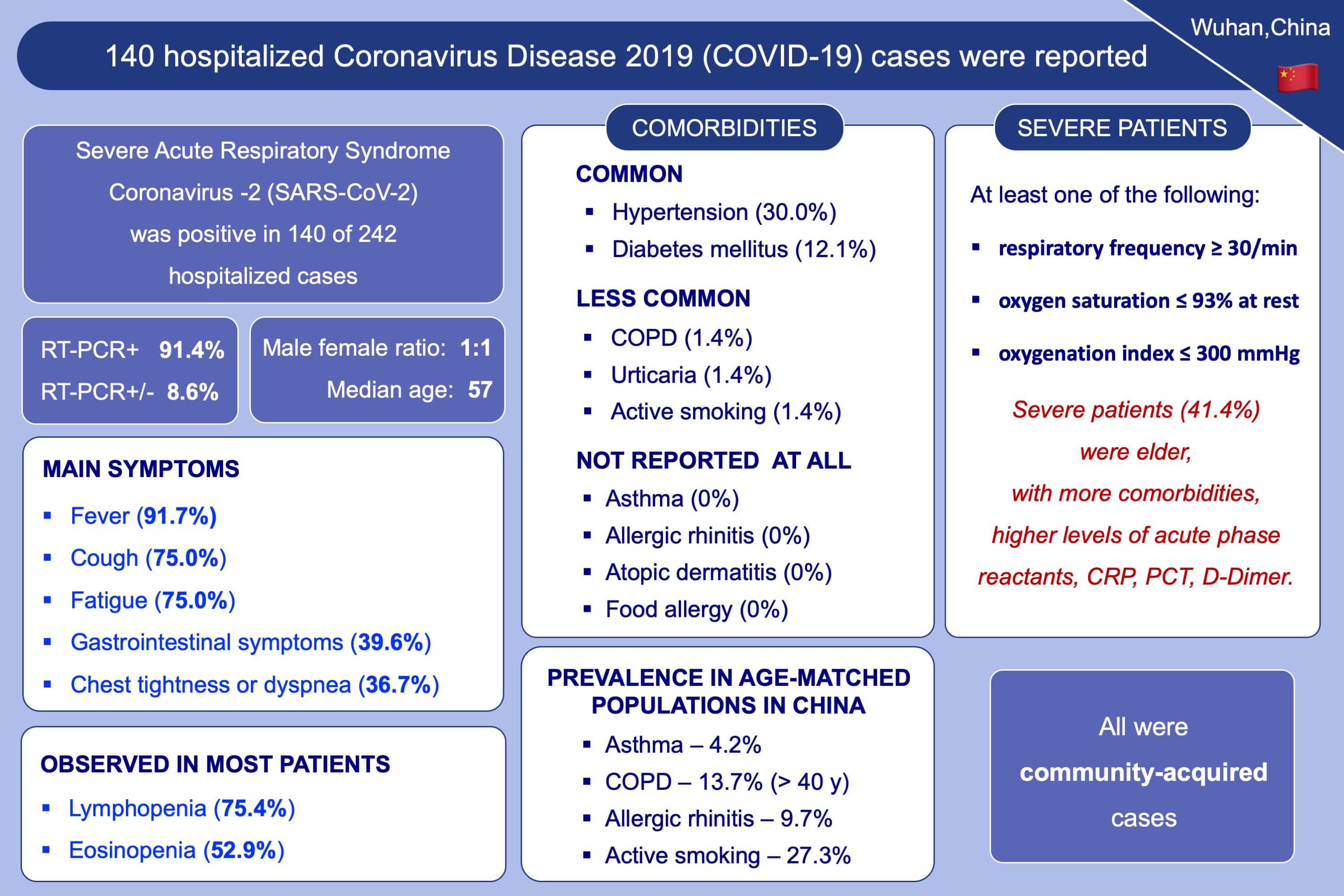 Wuhan University, Departments of Allergology, Respiratory and Critical Care Medicine and Radiology published together with the Swiss Institute of Allergy and Asthma Research (SIAF) the clinical characteristics of 140 patients infected by Wuhan Corona Virus (COVID-19) (
here
). The article appeared online today in Allergy, the official Journal of the European Academy of Allergy and Clinical Immunology. As of today, globally, 75,204 cases were confirmed, including 74,280 cases in China and 924 cases outside of China. 2006 patients have died from now officially named Severe Acute Respiratory Syndrome Coronavirus -2 infection.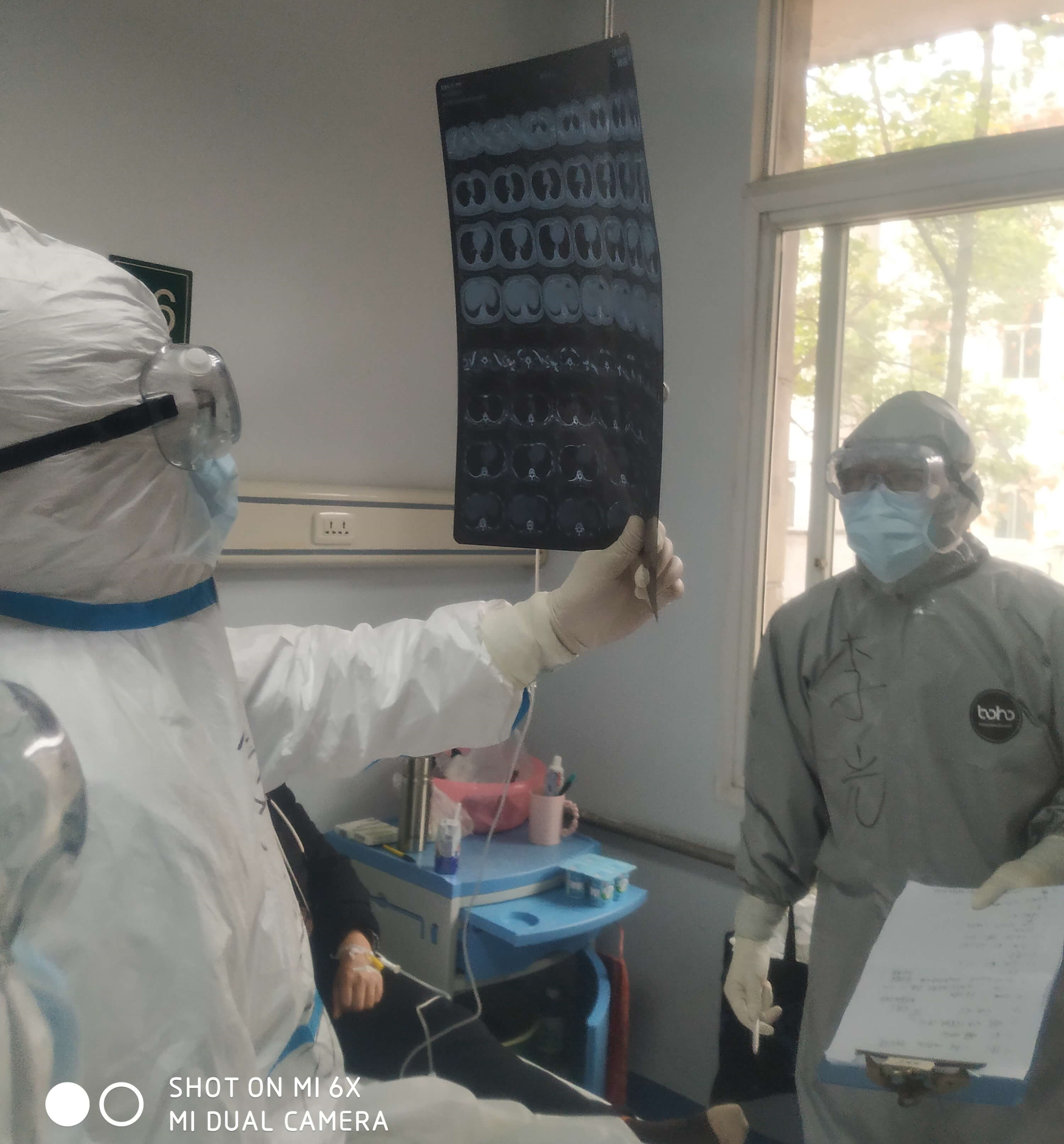 The study reports randomly selected and community acquired 140 hospitalized COVID-19 cases. Male female ratio was 1:1 and median age was 57. None of the cases were related to Huanan wet market of wild animals. They were diagnosed by PCR test for the Severe Acute Respiratory Syndrome Coronavirus -2 (SARS-CoV-2). Main symptoms at admission were fever (91.7%), cough (75.0%), fatigue (75.0%), gastrointestinal symptoms (39.6%) and chest tightness or dyspnea (36.7%).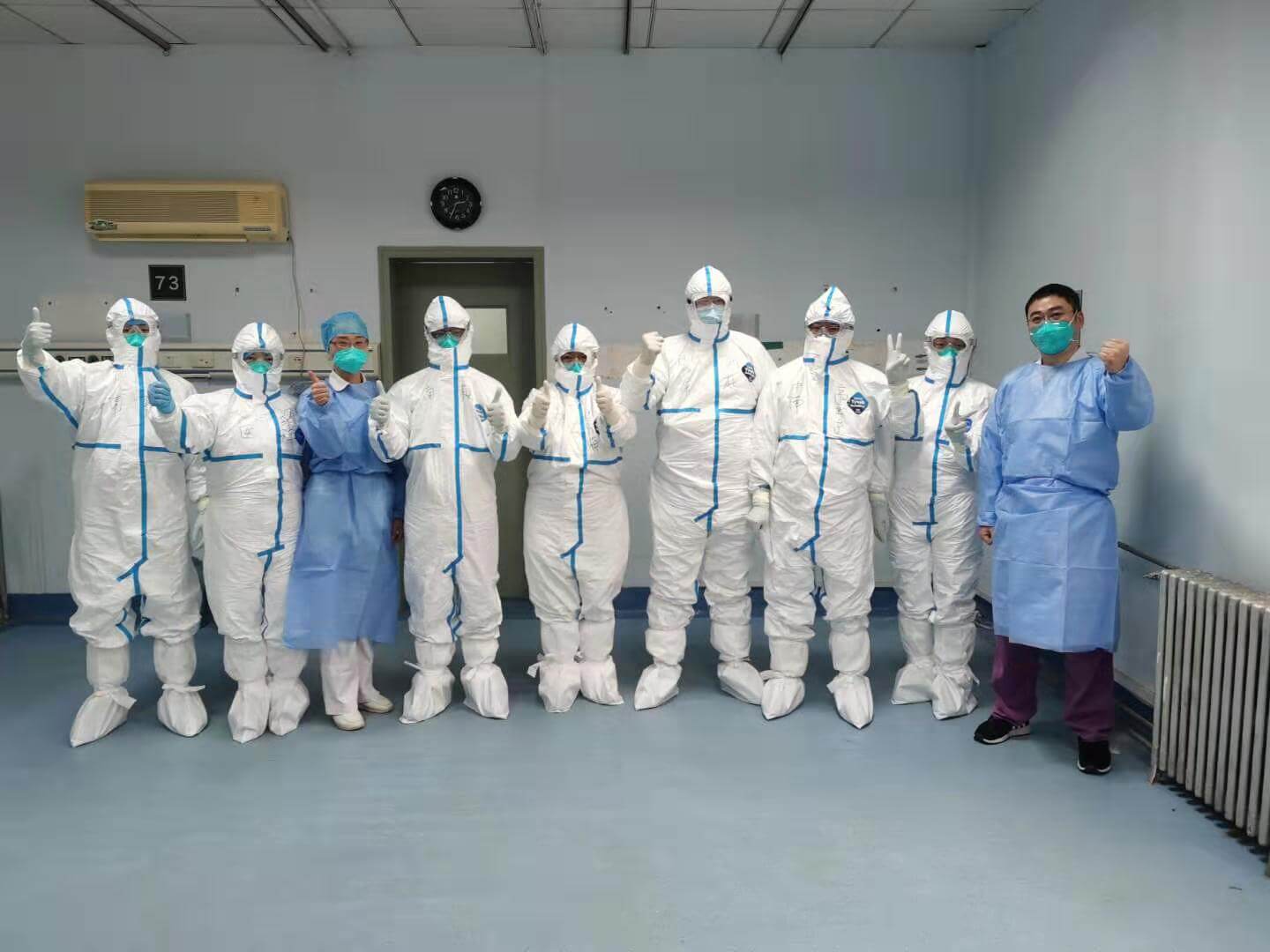 Hypertension (30.0%) and diabetes mellitus (12.1%) were the most common comorbidities. Since many of the severe virus infections take place in asthma and COPD patients, investigation of asthma, allergies and COPD were specifically focused. Interestingly, asthma, allergic rhinitis, atopic dermatitis, food allergy were not reported by any of the patients and COPD was only in 1.4 % of the patients. Asthma prevalence is 4.2 %, allergic rhinitis is 9.7 % and COPD is 13.7 % in the same age group in China, suggesting that Coronavirus pneumonia is not specifically selecting these patients. In addition, active smokers were only 1.4% of the COVID-19 cases which is the habit of 27.3 % of the individuals in China.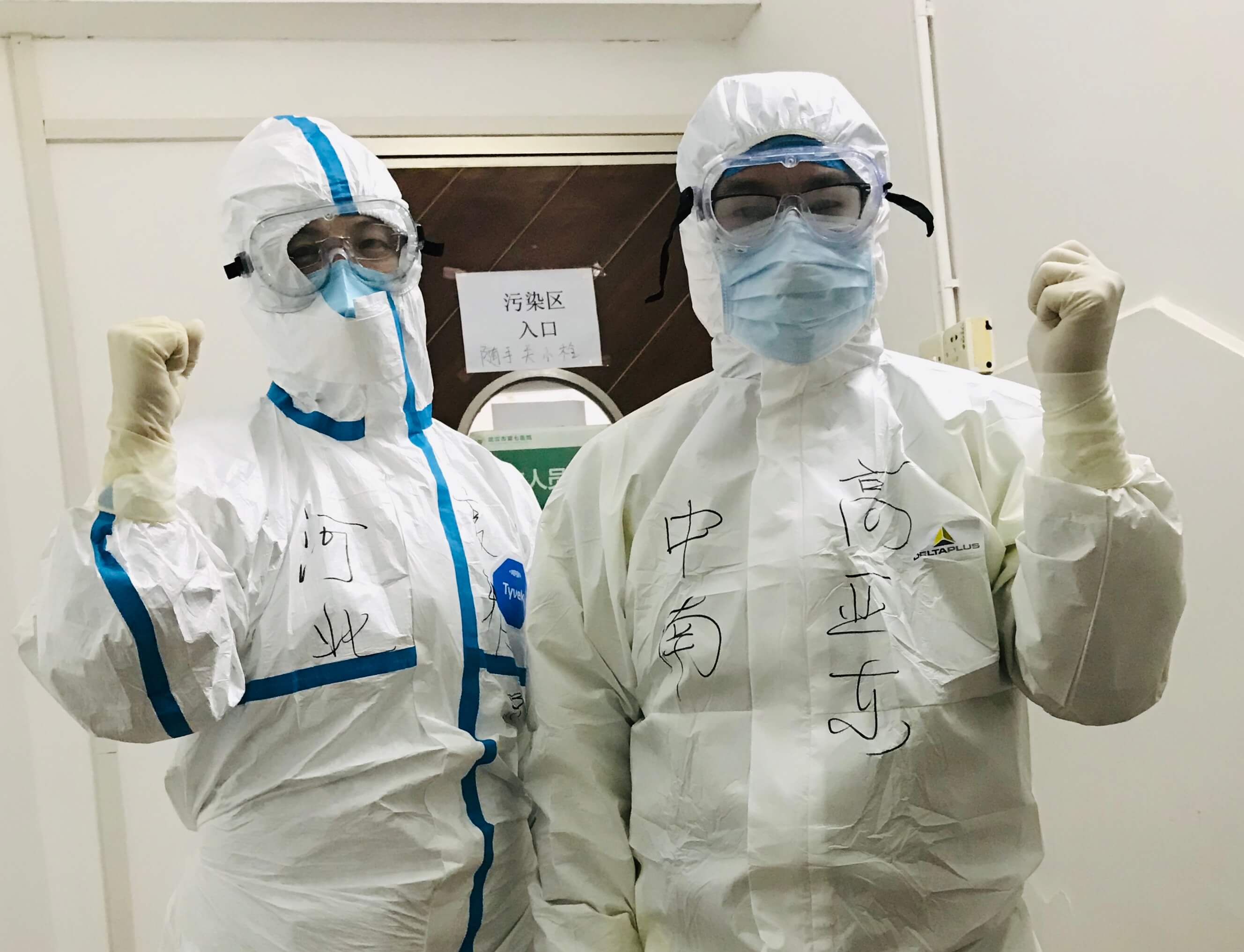 As a rapid diagnosis criteria before virus-specific tests are finalized, which may suggest immediate isolation of the patients, lymphopenia (75.4%) and eosinopenia (52.9%) were observed in patients. 58 of the 140 patients (41.4%) were severely affected in their lungs. Severe cases were elder patients, with more comorbidities, and with higher levels of acute phase reactants, CRP, procalcitonin and D-Dimer.
Editor in Chief of Allergy, Prof. Dr. Cezmi Akdis the Director of the Swiss Institute of Allergy and Asthma Research (SIAF) comments that this study reports the cases as detailed and as up to date as possible, which will be helpful to isolate the patients early enough to avoid the dissemination of the epidemics. Sharing detailed patient information as fast as possible with the public and scientific community will certainly help to inform the doctors to be prepared for early and rapid diagnosis of the suspected cases, taking the measures for patient isolation and identification of the severe cases.
The authors acknowledge all of the healthcare professionals, who helped and took care of the patients with COVID-19 for their great effort and their selfless dedication in the medical operation against SARS-CoV-2.
Cezmi Akdis
akdisac@siaf.uzh.ch
Obituary COVID-19
---
We dedicate this Issue of Allergy to the countless healthcare professionals who are putting their lives at risk every day in midst of the COVID-19 pandemic. Sadly, many doctors, nurses and healthcare professionals have passed away, particularly during the early days of the pandemic when there was limited personal protection equipment and missing awareness of the highly contagious nature of the virus. COVID-19 has claimed the life of a large number of healthcare professionals, many are listed in our website and named in this picture. We would like that science and solidarity in the world prevails forever and that a scientific approach is always taken in any such threats to humanity.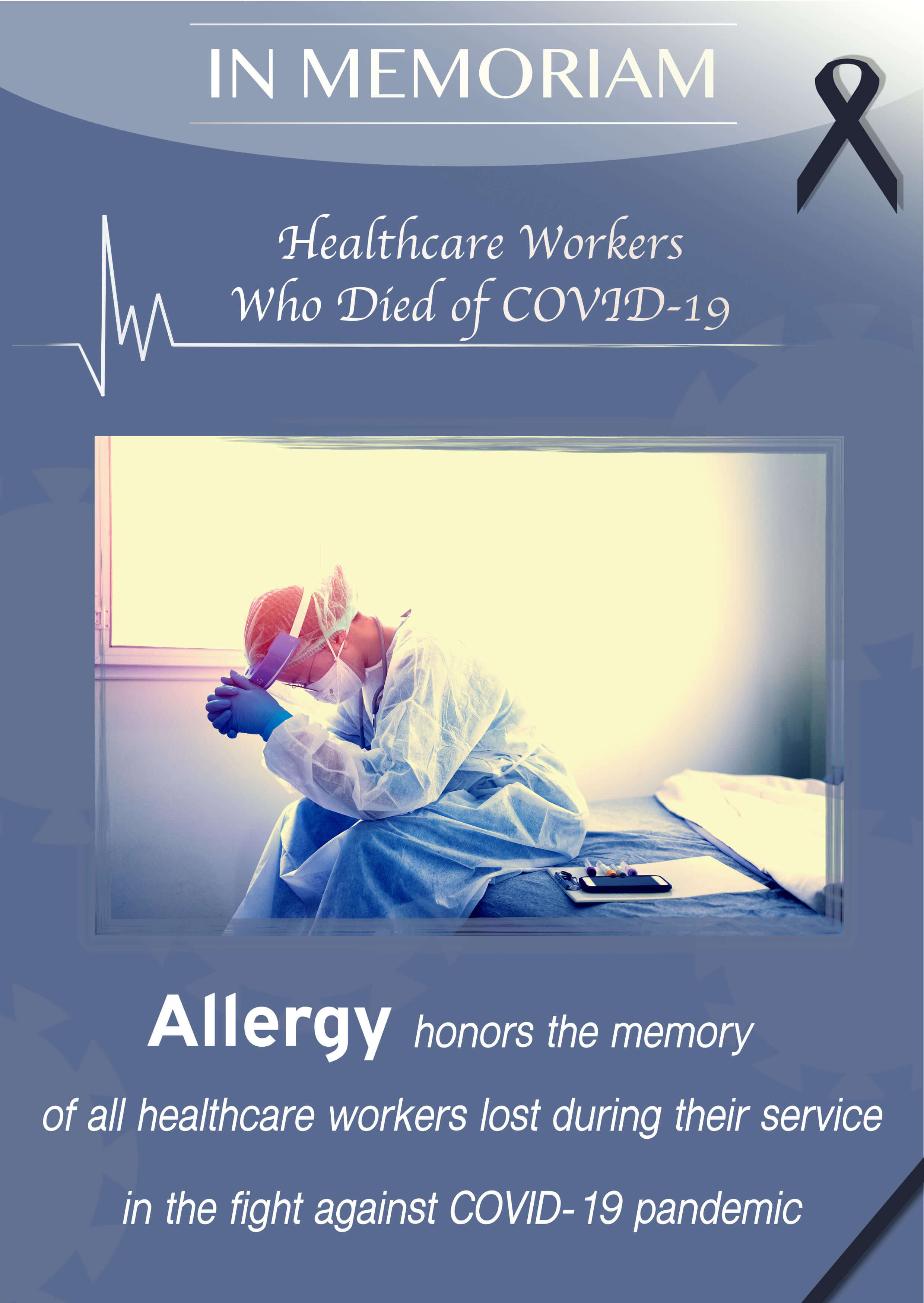 Junior Members Corner
---
EAACI JMs come from all corners of the globe, and have been making significant contributions to the field of allergy. Read about some of their accolades here!
---
Dear Juniors,
The COVID-19 pandemic is still ongoing and, expectedly, many EAACI activities have been affected. Despite these challenging times, EAACI is making a tremendous effort to keep up with the current scientific activities. We hope that you could attend the latest Food Allergy and Anaphylaxis Meeting (FAAM) – EUROBAT, which took place digitally on October 16-17, 2020. It was a very interesting and productive online event thank to the outstanding leadership of Clare Mills and Kate Grimshaw from the FAAM Organising Committee; and Bernadette Eberlein, Anna Nopp Schermann, Cristobalina Mayorga and Hans Jürgen Hoffmann from the EUROBAT Organising Committee. Alexandra Santos was part of both the FAAM and BAT Organising Committees. Two members of the JMA (Beatriz Moya from the Food Allergy IG, and Rodrigo Jiménez-Saiz from the Basic & Clinical Immunology Section) were very active in FAAM-EUROBAT via moderating sessions and giving invited talks. Although we could not meet in person, the FAAM-EUROBAT meeting gave us the chance to share ideas and to improve our knowledge through a highly interactive platform. For registered participants, the scientific content will remain available on demand for up to 6 months, which is a useful approach that will likely be applied in other EAACI meetings, even after the pandemic. To access the digital content, please click on the following link https://faam-eurobat.eaaci.org/on-demand We look forward to seeing you in January at the 2021 Winter School on Basic Immunology Research in Allergy and Clinical Immunology digital event.

Stay safe,
The JMA