Open Access Agreements with Wiley
---
Check here if your research institution has an agreement with Wiley to make your Original Articles and Review Articles free to read, download and share by everyone:
Institutional Payments | Wiley
Junior Members Corner
---
Dear Junior Members,
ISMA-RHINA Digital 2022
The International Symposium on Molecular Allergology (ISMA) and the European Rhinallergy Meeting (RHINA) was held online on 4-5 November 2022.
We had the opportunity to learn about the latest findings in molecular allergology and rhinallergy from internationally renowned experts. A wide variety of topics were presented in different sessions, from plenary and symposium to flash talks and interactive workshop sessions, all accompanied by interesting and exciting live discussions.
During the meeting, the news of the
EAACI Molecular Allergology User Guide (MAUG 2.0)
were presented, and a wide range of topics on molecular diagnosis, the structure of determinants, chemical modifications of allergens, as well as the latest news on the most relevant advances in airway diseases, immunomodulation and how to transfer these advances from the bench to the clinical routine have been discussed.
The meeting was a resounding success with more than 300 participants learning about new findings to be implemented in both the clinical practice and research labs!
We look forward to seeing you at the next EAACI events!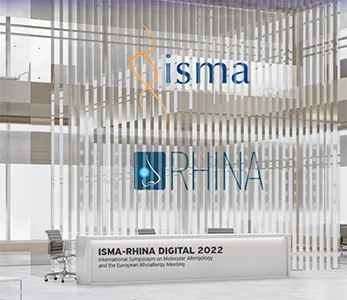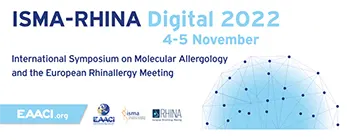 Best regards,
The Junior Member Assembly